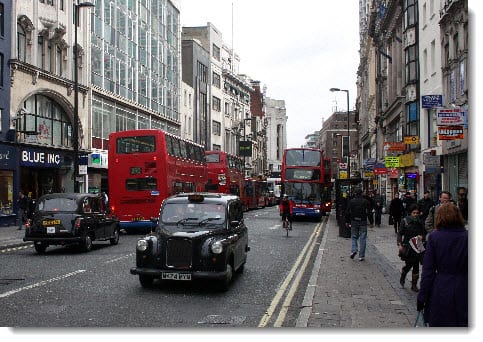 UK announces new initiative to promote clean transportation
September 12, 2012
Government unveils plans for new research center focused on clean transportation
The United Kingdom government has taken a keen interest in battery electric and hybrid vehicles and has determined that these vehicles are worthy of support. The government has announced that it will be building a new research and development center at the University of Warwick. This research center will be responsible for the development of new batteries and other technologies for electric vehicles. In t he future, researchers may be able to produce technology that makes electric vehicles the ideal option in terms of efficient, clean transportation.
UK sees need to boost electrochemical expertise
The initiative will cost approximately $20 million, roughly $10 million of which will come from the Department for Business Innovation and Skills. The research center comes as the result of the country's growing need for experts in the field of electrochemistry as well as the desire to become a leader in terms of clean transportation. The initiative will receive a significant amount of funding from private companies, but these companies have not yet been revealed by the government.
Researchers to focus on batteries and, eventually, hydrogen fuel cells
The research center's primary focus will be on the development of new battery technologies for electric vehicles. It will also work to better understand clean transportation and the technologies that make it possible. In the future, the center's focus will expand to examine alternatives to batteries for electric vehicles. Researchers are expected to devote a significant amount of their attention to hydrogen fuel cells in the hopes of finding a suitable replacement for batteries.
Clean transportation in need of new technologies to find success
Clean transportation is quickly becoming a serious issue in the UK and other countries. Governments are beginning to enact strict emissions standards that aim to promote fuel efficiency and cut down on pollution. As such, automakers are being pressured to make more environmentally friendly vehicles. Without the appropriate technology, however, clean transportation is an excessively expensive venture. Researchers around the world have been working to develop more efficient and affordable technologies that are meant to make clean transportation a success.