UK government targets wind energy compensation charges
February 25, 2014
Compensation charges coming from energy companies may be excessive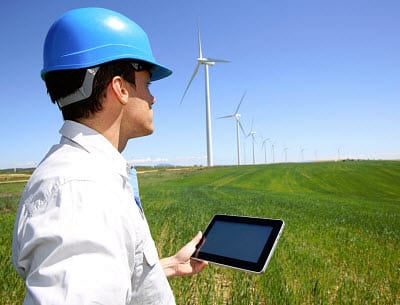 Wind power has encountered an interesting problem in the United Kingdom. Energy Minister Michael Fallon has ordered that wind farms cut down on their compensation charges, which typically make energy bills for consumers higher than they would normally be. Compensation charges are funds that are collected by energy companies that are ordered to stop operating by the government. These charges ensure that energy companies continue generating revenue without also having to produce or sell electrical power for a period of time.
Wind farms are producing more electricity than is needed in the UK
Many of the United Kingdom's wind farms were ordered to stop operation recently due to strong winds caused by powerful storms. These storms allowed wind farms to produce a significantly amount of electrical power in a relatively short amount of time. The National Grid, which manages the UK's energy grid, determines whether or not there will be more energy supply than is needed. If supply exceeds demand, energy companies are offered compensation to terminate their energy producing systems temporarily.
Compensation charges have a serious financial impact
The United Kingdom government has spent approximately $50 million on compensation payments so far this year. The government is now looking to crackdown on excessive compensation charges, suggesting that energy companies should not be paid so highly for doing nothing. Compensation charges are supplemental to the subsidies that many energy companies already receive from the government. The UK government plans to increase the subsidies for wind energy companies and is looking for ways to minimize further financial impact.
UK continues to show strong support for wind energy
Wind power has become one of the most heavily supported forms of renewable energy in the United Kingdom. The country has a strong interest in offshore projects that could meet a significant amount of its energy needs in the future. The UK is currently home to some of the most ambitious offshore wind projects that are in development. The government intends to show higher degrees of financial support for both onshore and offshore projects in the coming years.