University builds its first hydrogen fuel scooter
December 9, 2014
National Cheng Kung University unveils is new electric scooter, equipped with a fuel cell
The National Cheng Kung University in Taiwan has built a new hydrogen-powered vehicle called "Pegasus One." The vehicle is a small electric scooter that is equipped with a hydrogen fuel cell, which generates the energy i needs to operate. Researchers from the university have been experimenting with the new scooter, reporting that initial tests have produced promising results. The scooter is the first hydrogen-powered vehicle that the National Cheng Kung University has been involved in making.
Pegasus One will be able to travel more than 100 miles on a single tank of fuel
According to the university's research team, the scooter's trekked nearly 50 miles during its maiden voyage. Researcher expect that the Pegasus One will be able to travel more than 100 miles on a single tank of hydrogen fuel when the vehicle is made more efficient. The Pegasus One is based on a previous electric scooter model, but incorporates new technology and a hydrogen fuel cell. The fuel cell generates electrical power for the vehicle's drivetrain as well as its lithium-ion battery.
Fuel cells are becoming common as range extenders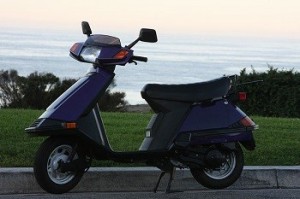 Researchers opted to use a fuel cell in order to increase the vehicle's overall range. This is becoming more common in the transportation space, especially where smaller vehicles are concerned. Conventional electric vehicles suffer from a relatively small operational range due to current battery technology. Fuel cells can be used as range extenders, allowing electric vehicles to travel for longer periods of time before their batteries need to be recharged.
Demand for electric scooters on the rise in Asia
Electric scooters are becoming quite popular in Asia. These vehicles are typically less expensive than their conventional counterparts, making them a viable option for consumers that need to travel but do not have the funds needed to purchase a regular vehicle. The demand for clean vehicles is also on the rise throughout Asia, as more countries try to find ways to reduce the carbon emissions they are responsible for and embrace clean transportation.