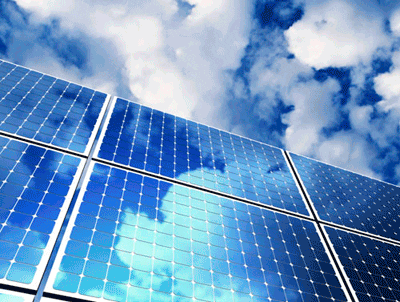 US-China solar energy dispute heats up
October 12, 2012

Solar energy dispute could bloom into trade war
The U.S. and China are on the verge of a trade war, all over solar energy technology. China has been throwing its considerable industrial power behind the production of crystalline-silicon solar panels, as well as other solar energy products. The country has been able to produce these products at a high rate, enabling Chinese companies to inundate the global solar market. This practice has made Chinese companies enemies in Europe and the U.S., where solar energy companies are arguing that China is over saturating the market on purpose to damage the position of competitors.
Tensions rise as Chinese manufactures produce mass amounts of solar energy products
Tensions between the U.S. and China have been growing over this issue for several months and now the U.S. Commerce Department has revision the penalties the country has imposed on solar energy products that are imported from China. The agency has announced that the anti-subsidy duties concerning Chinese solar products will be increased. The tariffs associated with products being sold below average market cost will also be adjusted. The revised penalties primarily affect China's largest solar energy companies, Suntech Power Holdings and Trina Solar.
Commerce Department introduces new penalties on Chinese goods
The Commerce Department's move is an attempt to ensure that the U.S. market can regain equal footing in the global solar energy industry. Currently, solar energy companies in Europe and the U.S. are finding it difficult to compete because Chinese companies are bringing low-cost products into a multitude of markets. These products often vary in quality due to hasty manufacture, but still significantly outnumber those coming from European and U.S. companies.
US industry divided
There are fears that the new penalties imposed by the U.S. government will spark a trade war. If this happens, the solar energy industry is likely to see significant changes in the supply of photovoltaic panels and other such products. The ongoing dispute has actually dividing the U.S. solar industry against itself, with manufacturers clashing with developers and installers concerning the price of imports and whether or not China's presence in the market is having an adverse effect on native manufacturers' business.