US joins ambitious climate change agreement
September 6, 2016
President Obama agrees to climate change agreement alongside China
Over the weekend, President Barack Obama officially included the United States into the Paris climate change agreement. This brings the agreement another step closer to taking effect throughout the world. President Obama agreed to the pact alongside Chinese President Xi Jinping during his visit to China. The two countries signed documents committing them to the climate change agreement, with these documents then being turned over to the United Nations.
US and China will work to reduce emissions in the coming years
Both the United States and China have become ardent opponents of climate change. Both countries believe that the phenomenon may have a major economic impact, which could be devastating. The two countries have introduced many new emissions regulations in order to mitigate the impact of climate change. Many of these regulations require utilities to invest more heavily in renewable energy. Other regulations require automakers to develop and sell new clean vehicles that produce little to no harmful emissions and run on electricity.
Agreement calls for US to reduce emissions by 28% by 2025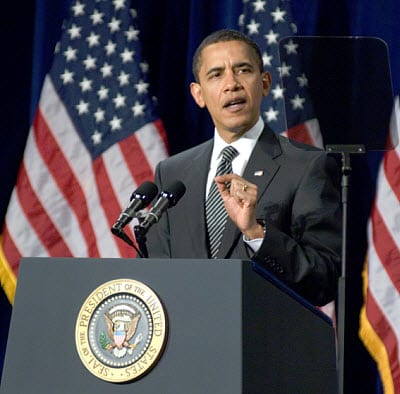 Per the agreement, which was originally drafted in Paris, the United States will have to cut its emissions by as much as 28% by 2025. This is to be accomplished by a greater focus on clean transportation and using renewable energy as a replacement for more conventional forms of energy. China will also seek to reduce emissions by a significant margin. The Chinese government believes that emission production will reach its peak in 2030, after which point emissions will fall sharply.
Agreement has yet to acquire majority support
Government officials throughout the world are eager to see that the climate change agreement is ratified. Few other major countries have entered into the agreement at this time. Once 55 nations representing more than half of the world's emissions production agree to the pact, it will be ratified and cannot be undone without special action. Nations showing the most support for the agreement believe that climate change presents very real threats that could be difficult, if not impossible; to recover from if nothing is done to mitigate the damage.