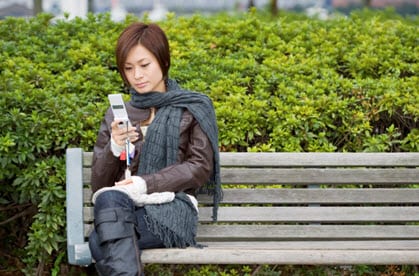 Verizon moves to embrace hydrogen fuel cells
June 13, 2013
Telecommunications industry continues to grow more accepting of hydrogen fuel
The telecommunications industry has been growing more interested in renewable energy in recent years. As mobile devices become more important to consumers, the need to expand wireless telecommunications networks is becoming more serious. Companies are beginning to expand these networks aggressively, but are finding that traditional forms of energy are simply not well suited for such expansion. As such, many telecommunications companies have begun to focus more heavily of hydrogen fuel cells.
Verizon aims to use hydrogen fuel cells to power data centers in California
Verizon is one of the telecommunications companies showing strong interest in hydrogen fuel cells. The company has some experience with these energy systems, having put them to use in the past. In some cases, fuel cells have been used to provide power for network antennas that are located in remote regions. Now, Verizon intends to make use of hydrogen fuel cells to help power the expansion of its data centers in California.
Verizon teams with Bloom Energy
Verizon has announced that it will be installing hydrogen fuel cells in 10 of its Californian data centers. These data centers are being expanded in order to better meet the needs of the company and consumers. The hydrogen fuel cells being installed come from Bloom Energy, a leading developer of these energy systems. Each facility will be powered by 200 kilowatt Bloom Energy Servers, providing approximately a quarter of Verizon's renewable energy capacity.
Company invests $100 million in renewable energy projects
The company's interests in hydrogen fuel cells are part of an overarching initiative to embrace renewable energy more aggressive. Verizon recently announced plans to invest $100 million in solar energy and hydrogen fuel cell projects in seven states in the U.S. This investment is meant to bring renewable energy systems to more of Verizon's facilities in the hopes of breaking away from fossil-fuels.