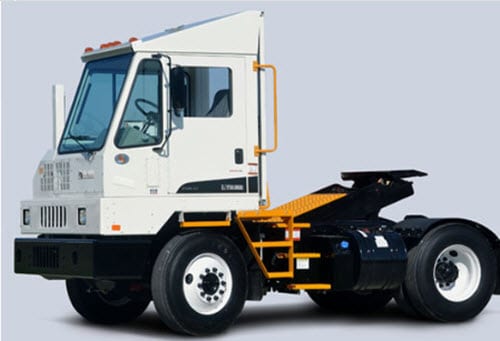 Vision teams with Balqon to develop Zero-TT
September 26, 2012
Zero-TT born of agreement between vehicle makers
Vision Industries, a developer of hydrogen powered vehicles, has announced that it has entered into a joint development agreement with the Balqon Corporation, a developer of heacy-duty and environmentally friendly electric trucks. As per the agreement, Vision and Balqon will work together to develop a new, zero-emission hydrogen-powered terminal tractor called the Zero-TT. The Zero-TT is being designed to appeal to the materials handling space, where it is likely to be used at distribution centers, rail yards, and marine terminals.
Hydrogen fuel proves popular in materials handling
In materials handling, hydrogen powered vehicles are becoming more and more common. Fuel cells have proven their value as an energy system by powering vehicles at relatively low cost. Large companies, such as Procter & Gamble, have used hydrogen fuel cells in their forklift fleets, claiming that the energy systems have cut down on fuel costs and made work more efficient. Fuel cells have managed to defy skeptics in this sector, leading to a spike in the demand for the energy systems.
Zero-TT to run on hydrogen and produce no emissions
Limited information on the Zero-TT exists as the vehicle is still in its early stages of development. The truck will be powered by hydrogen fuel, with a fuel cell developed by Vision Industries. The vehicle will be equipped with drivetrain technology from Balqon. Vision Industries believes that the Zero-TT will be capable of operating for many hours before needing to be refueled and will introduce no harmful emissions into the environment.
Fuel cells continue to defy critics
Hydrogen fuel is becoming more popular despite the criticism surrounding fuel cells. Fuel cell technology is often decried because of concerns regarding efficiency and expensive manufacture. Indeed, cost has been one of the major factors keeping the energy systems from becoming mainstream. In transportation, hydrogen fuel cells are proving that many of the concerns surrounding their performance and efficiency have been ill placed. The materials handling sector has also seen great success from making use of hydrogen fuel cells.