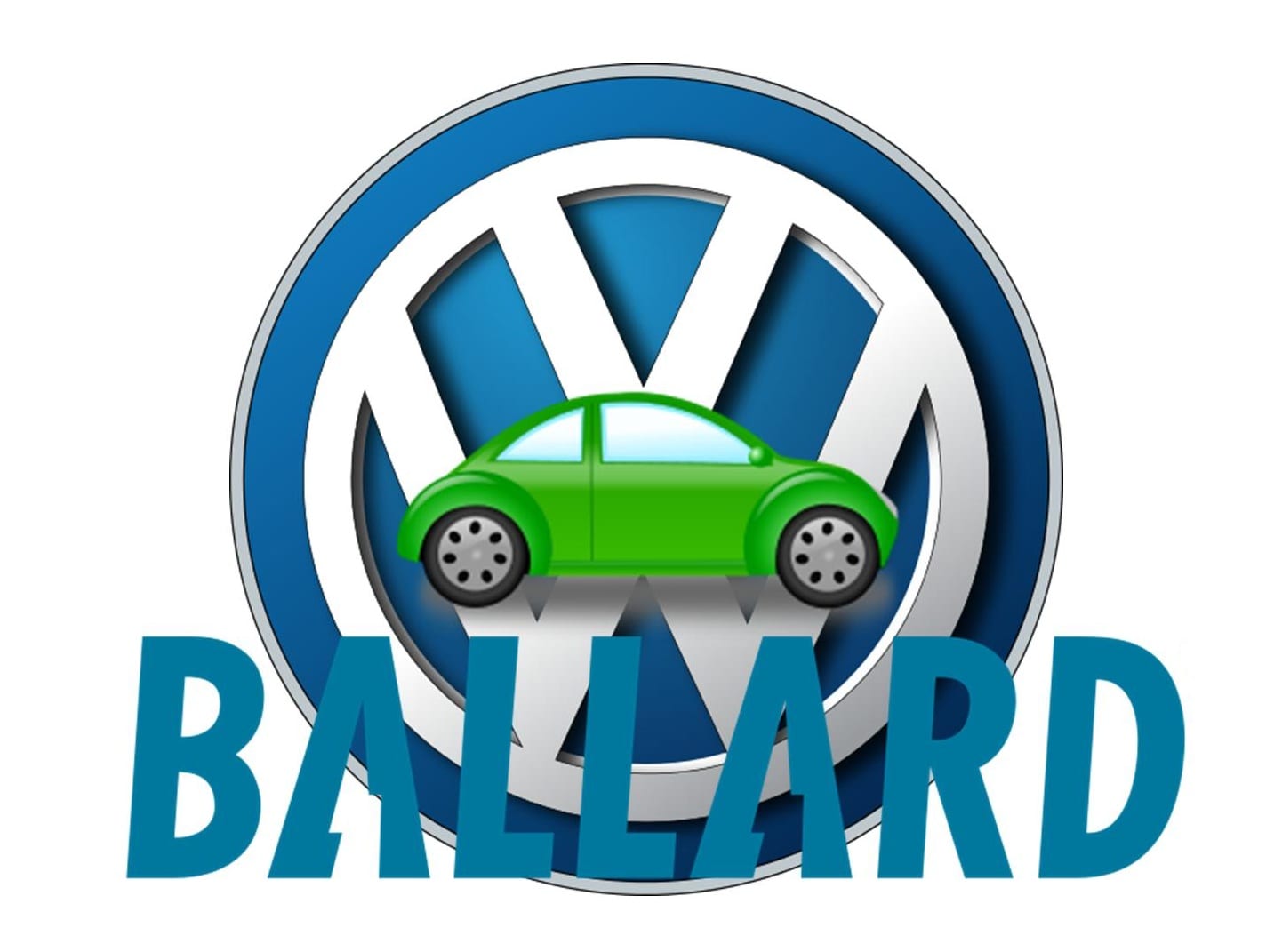 Volkswagen shows stronger interest in hydrogen fuel
March 18, 2013

Volkswagen taps Ballard for new hydrogen fuel cells
Ballard Power Systems, a leading developer of hydrogen fuel cells, has announced that it will be making new fuel cells for one of the world's leading automakers. Ballard is one of the few companies in the fuel cell industry that verges on profitability. The company has made hydrogen fuel cells for nearly every purpose, but recently began focusing intently on the materials handling space, where it has found a modest degree of success. Now, Ballard has teamed with Volkswagen to bring new hydrogen fuel cells into the world of transportation.
Automaker beginning to show more interest in hydrogen transportation
Volkswagen has been relatively aloof on the issue of hydrogen fuel in transportation. Over the past several years, the automaker has shown interest in the renewable fuel, but has remained focused on conventional vehicles that make use of petroleum. Volkswagen did develop a hydrogen-powered vehicle for commercial use, which was designed to replace older models of its commercial vehicles, but the automaker has been somewhat more reserved than its competitors when it comes to the development of new hydrogen-powered vehicles.
Ballard will develop new fuel cells for Volkswagen vehicles
Ballard Power Systems has won a $100 million contract from Volkswagen wherein it will develop hydrogen fuel cells for the automaker's future vehicles. Many of these vehicles are meant for demonstration purposes, being used to show off the capabilities of fuel cells and how they can be used in vehicles. Volkswagen has chosen Ballard because the company's fuel cells exhibit the best balance between affordability and performance. Over the next four years,Ballard will develop fuel cells to be used in Volkswagen vehicles.
Automaker shows support for other renewable energies
Though Volkswagen has shown modest interest in hydrogen fuel, the automaker has been a strong supporter of other forms of renewable energy, though not for the purposes of transportation. In January of this year, the automaker opened the largest solar energy farm in the state of Tennessee. This farm consists of more than 33,600 solar panels and encompasses some 33 acres and the energy generated by this massive solar energy system is used to power Volkswagen production facilities in the state.