Waste to energy plant in Finland goes online
September 22, 2014
The largest waste-to-energy facility in the country begins operation.
Vantaa Energia, a Finnish energy company, recently announced that its new waste to energy (W2E) incinerator is up and running in Vantaa, which is a city next to Helsinki, Finland's capital, and is believed to be the biggest energy from waste plant of its kind in the country.
The new facility will produce over 900 GWh of heat every year.
The plant is said to have the capability of generating 920 GWh (gigawatt hours) of heat and 600 GWh of electricity, annually. It achieves this power production by burning a mixture of waste that is collected from surrounding areas of Uusimaa, a region that includes Helsinki. The facility will produce 30% of Vantaa's electricity and half of the district heating demand.
The W2E plant has gone through thorough testing. The first time waste entered the system was in the spring. The facility is the largest investment to day for Vantaa Energia and it replaced one unit at the electricity company's existing incinerator in Malminlaakso.
Over 300,000 tons of waste will be processed by the waste to energy plant each year.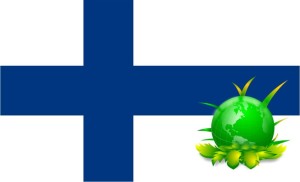 The plant will process an estimated 320,000 tons of waste, annually. The waste will be burned using grate-fire technology. This combustion technology is considered reliable and is the most used form of waste combustion tech across the globe. The amount of waste that is converted to energy will lower Vantaa Energia's carbon dioxide emissions by 20% and reduce its reliance on fossil fuels for producing energy by 30%.
According to Pertti Laukkanen, the energy company's CEO, climate change mitigation is Vantaa Energia's main priority and the waste-to-energy plant is their big commitment to the environment. The emissions of the new plant will be monitored on a continual basis. If the unit should surpass a certain limit, it will be shut down.
Waste to energy facilities are becoming more common in Finland. However, the country has not even come close to recycling and managing waste as effectively as its Swedish neighbor. Sweden recycles 99% of its waste or uses it to generate energy, which is a much higher percentage than Finland's 40%.