World's largest hydrogen fuel cell to be on display in Germany
April 14, 2015
FuelCell Energy has developed the world's largest fuel cell stack
FuelCell Energy Solutions, a developer of fuel cell energy systems, has announced that it will be showcasing the world's largest fuel cell stack at an upcoming event in Germany. The fuel cell stack measures more than 4 meters in length, making it, quite literally, the largest of its kind in the world. The energy system also has a high capacity for producing electrical power, using hydrogen as a source for this electrical power.
Hydrogen fuel cells continues to gain momentum in the commercial market and as utility energy systems
Hydrogen fuel cells have become quite popular in the commercial world. These energy systems offer the ability to produce large amounts of electrical power without also producing harmful emissions. For companies, this can be a boon as they are beginning to be targeted by environmental regulations that call for emissions reduction. Fuel cells are also gaining prominence as utility energy systems. Fuel cell power plants are being installed in many parts of the world in an effort to return balance to national energy grids.
FuelCell Energy's fuel cells manage to find support in many parts of the world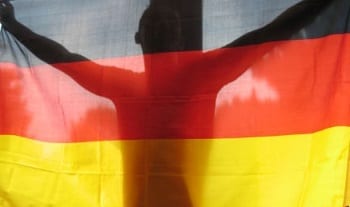 According to FuelCell Energy, its fuel cell power plants have proven successful in the market. The company boasts of more than 50 fuel cell plant installations throughout the world, with these power plants meeting the energy needs and environmental concerns of customers in nine countries. Combined heat and power capabilities have added further attraction to hydrogen fuel cells, as the heat that these energy systems produce while they generate electrical power can be used for other purposes.
Overcoming the high cost of fuel cells is becoming a priority
One of the significant challenges still facing fuel cells is their high cost. FuelCell Energy, as well as other developers, has made progress in making hydrogen fuel cells more affordable, but these energy systems remain a financial challenge for those that are interested in renewable energy. As such, the commercialization of fuel cells has been somewhat slow, due to the economic concerns that those interested in these energy systems hold.