World's largest offshore wind energy system to be built in the UK
November 3, 2015
Dong Energy plans to build the world's largest offshore wind energy system
Dong Energy A/S, an energy developer based in Denmark, has plans to set a new world record for the world's largest offshore wind energy system. The company intends to build the system in the United Kingdom, where wind energy is receiving strong support from the government as well as private investors. The UK is quickly becoming a hub for offshore wind farms as a result of this support, with the country already housing the world's current largest wind farm, the London Array.
Offshore wind farm to generate enough energy to power half a million homes
The new offshore wind energy system will be located in the Irish Sea, approximately 12 miles off the west coast of Great Britain. When completed, the wind farm is expected to produce enough energy to power 500,000 average homes. Dong Energy has a long history of developing offshore wind farms and has enjoyed a relationship with the United Kingdom for several years. Dong Energy is currently responsible for the development of 5.1 gigawatts worth of offshore wind capacity and the company intends to increase this capacity to 6.5 gigawatts by 2020.
Offshore wind power continues to gain support in the UK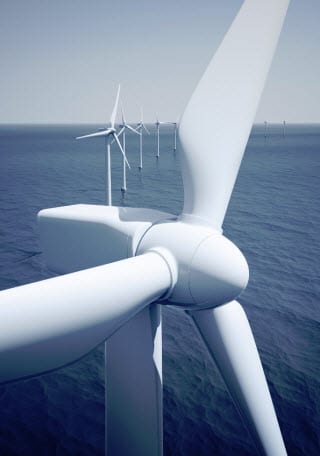 Offshore wind energy has shown a great deal of potential in the UK. The country has access to large expanses of open water, which is ideal for the development of wind farms. Offshore systems could produce more electrical power than those located on the mainland, as the ocean has no geological barriers that can limit the flow of wind. As such, turbines located at sea can take advantage of the full power of wind, transmitting the energy they generate back to the mainland for consumption.
Walney Island wind farm will be expanded in the future
Dong Energy already has several offshore wind farms operating in the United Kingdom, including one located near Walney Island. The company won a contract to expand this particular wind farm, increasing its capacity by a significant margin. Currently, the wind farm near Walney Island generates some 367 megawatts of electrical power, and Dong Energy plans to install an additional 87 wind turbines to the wind farm.