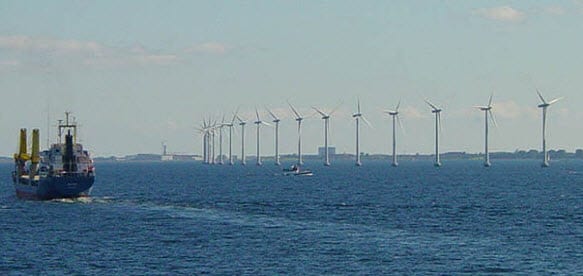 British Columbia offshore wind energy project taps Siemens
December 29, 2012

Offshore wind energy gaining some steam in Canada
The U.S. and Europe are not the only ones interested in offshore wind energy. Canada has been showing more interest in wind energy in recent years, with offshore being a particularly favorable option. Most of the country's recent offshore wind energy endeavors have been focused in Lake Ontario and Wolfe Island Shoals. There are two projects underway between these two locations, both of which have met with delays due to government moratoriums. British Columbia is home to an ambitious offshore wind energy project that may actually become the first successful project of its kind in Canada.
NaiKun Wind Energy Group enters supplier deal with Siemens
The offshore wind energy project is taking root in the Hecate Strait, off the northern coast of British Columbia. The project comes from NaiKun Wind Energy Group, which has announced a preferred supplier deal with Siemens, a manufacturer of wind turbines based in Germany. Siemens has been integral to wind energy projects all over the world, garnering acclaim for its innovative wind turbine technology. Per the deal with NaiKun Wind Energy Group, Siemens will provide the turbines needed for the project.
Project manages to gain some ground after years of development
According to NaiKun Wind Energy Group, the offshore wind energy project in British Columbia is in an advanced stage of development. The project has been granted the appropriate environmental approval from both the provincial and federal governments and the organization is keen to foster supplier deals with the indigenous people that can be found throughout the region. While many of the pieces of this puzzle are in place, NaiKun Wind Energy Group notes that the energy that the project is expected to generate does not yet have anywhere to go.
Utilities reject offshore wind energy system as a source of clean power
The offshore wind energy project has been in the development stages for years, during which time a buyer for the electricity it will produce has been elusive. In 2010, BC Hydro, one of the largest public utilities in  British Columbia, rejected the offshore wind project as a source of renewable power due to concerns that the project itself represents excessive risks to the environment.