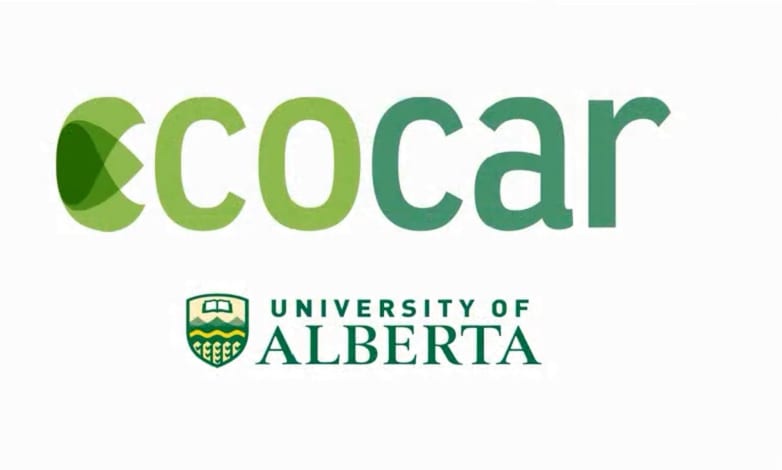 EcoCar plans to develop its own fuel cell system
December 19, 2017
Engineering team will be producing its own fuel cell for its clean vehicle
The University of Alberta's EcoCar team has plans to develop its own hydrogen fuel cell. EcoCar is an engineering group that produces hydrogen-powered vehicles every year for the Shell Eco-Marathon. The event pits various clean vehicles against one another to showcase the efficiency and capabilities of zero-emission cars. Thus far, EcoCar has developed three clean vehicles that have competed in international events. The team has purchased the fuel cells that power its vehicles but is now prepared to create its own hydrogen fuel cell for its new car.
EcoCar plans to use grant money to purchase materials for its new fuel cell system
EcoCar is one of the only teams associated with a university that is working to develop its own fuel cell. Recently, the team was awarded a $1,000 grant from the Emerald Foundation, which seeks to incite public interest concerning environmental issues. Some of this funding will be used to purchase the materials necessary to develop a fuel cell system. The team hopes to have its new fuel cell ready by next year and it will be used to power one of EcoCar's new vehicles.
Team's Sofie vehicle will compete in Shell Eco-Marathon Americas
This year, EcoCar will be attending the Shell Eco-Marathon Americas. The team will be placing two vehicles into the competition. The team's new fuel cell will be used to power one of these vehicles, which has been named "Sofie." This vehicle will be performing in the competition's prototype category. The teams other vehicle, which is also powered by hydrogen, will be competing in the competition's urban concept category, highlighting how hydrogen-powered cars operate on a day to day basis.
Hydrogen continues to gain traction in the transportation world
Hydrogen fuel has become quite prominent in the field of clean transportation. Most of the world's major automakers have plans to launch vehicles equipped with fuel cells in the near future. Teams like EcoCar have taken a strong interest in fuel cells due to their efficiency and performance. These energy systems have allowed these teams to develop new vehicles that showcase the potential of clean technology.