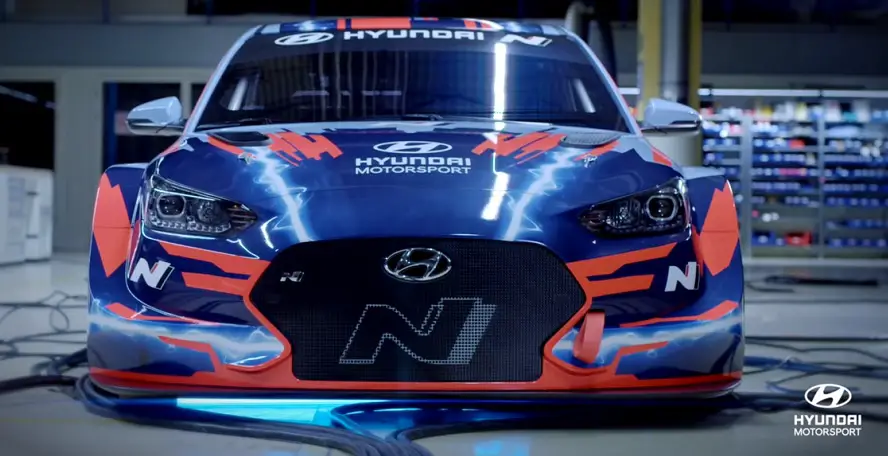 First-ever Hyundai electric racing car can be recharged by hydrogen fuel generator
September 13, 2019
The Hyundai Veloster N ETCR will compete in the new ETCR championship in 2020.
The Hyundai Veloster N ETCR (electric touring car racing) is the first Hyundai electric racing car, and the vehicle will complete in the new ETCR championship in 2020. However, what makes this awesome-looking, fully-electric, rear-wheel drive, mid-motor racing car particularly interesting is that it can be recharged by a generator powered by hydrogen.
The hydrogen fuel cell powered generator uses the same technology as the Nexo.
Housed inside the futuristic-looking generator are two hydrogen fuel cells. What's more, it's the same fuel cell stack that is used in Hyundai's hydrogen-powered vehicle, the Nexo. Just like it does in the hydrogen car, the fuel cell generates electricity for power. The electricity the generator creates will be used to recharge the Hyundai electric racing car.
In fact, Hyundai has gone one step further and isn't hogging this technology all to itself. The South Korean automaker will be providing one of these generators to each of the competing teams, reports Pocket-lint. This move gives all who compete with the same eco-friendly advantage.
With the generator, the car will recharge at 50 kWh. While definitely not the fastest recharge, it is still more than sufficient.
The generator will provide the Hyundai electric racing car and other ETCR cars with a mobile source of power.
The mobile generator works as long as there is a source of hydrogen to pipe into it. However, Hyundai says that this can easily be achieved with a tanker. A hydrogen line from the hydrogen source connects to the generator and the user connects the CCS plug to their car.
Additionally, one of the benefits of creating electricity from hydrogen for the event means that the electric touring car series does not need to rely on dirty diesel generators to recharge the cars, making the event even cleaner.
The ETCR championship will take place next year. The hope is that the event will help to speed up the performance of electric road cars in the coming years.
As for the Hyundai electric racing car, it marks one more step the company has taken to evolve its electrification plans.