Honda and GM to build new hydrogen fuel cell plant
January 21, 2016
New fuel cell plant will become a boon for Honda and GM
Honda and General Motors have announced plans to work together to build a new hydrogen fuel cell plant. The two companies have been working together to improve fuel cell technology for some time. Both Honda and General Motors have plans to use hydrogen fuel cells in future vehicles, but they want to ensure that these energy systems are more efficient and less expensive before they do so.
Automakers to begin mass production of fuel cells in 2025
The new fuel cell plant will focus on the manufacture of these energy systems. With the new facility operating at full capacity, Honda and General Motors plan to begin mass production of hydrogen fuel cells by 2025. The new facility will cut down on the development time and production costs of new vehicles, which will lead to higher production efficiency for both Honda and General Motors. The partnership between the two companies is focused solely on fuel cells, however, and the automakers will be developing fuel cell vehicles, as well as other clean cars, independently of one another.
Fuel cell vehicles are gaining momentum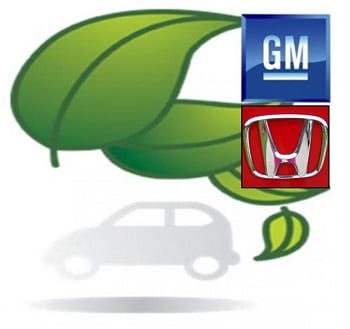 Fuel cell vehicles have yet to find any degree of mainstream success, but automakers have high hopes that they will appeal to consumers interested in clean transportation. These vehicles are equipped with hydrogen fuel cells that generate electricity but do not produce any harmful emissions. Both Honda and General Motors have plans to launch fuel cell vehicles in the future, with Honda having already showcased such a vehicle. The automakers have delayed the launch of these vehicles, however, so they can focus on improving fuel cell technology.
Automakers are looking for ways to reduce the cost of hydrogen fuel cells
Hydrogen fuel cells are notoriously expensive, which has made fuel cell vehicles somewhat unattractive to consumers, despite the availability of subsidies being provided by several governments. Automakers have been working to make these energy systems less expensive and improve their efficiency. Over the past few years, these companies have made several breakthroughs to this end and new, less expensive fuel cells may find their way into new vehicles in the coming years.