Hydrogen fuel to be produced in first power-to-gas project in the US
April 15, 2015
Proton OnSite will participate in the country's first power-to-gas initiative
Proton OnSite, a leading developer of proton exchange membrane (PEM) fuel cells, will participate in the first power-to-gas project in the United States. The project was announced by Southern California Gas Company, which is the largest producer of natural gas in the country. Power-to-gas is becoming popular concept, especially as hydrogen fuel gains more attention and support from those interested in renewable energy and efficient energy storage.
Proton OnSite will provide electrolyzers for the project
The project represents the first time a power-to-gas energy storage concept will take form in the United States. The project will provide a great deal of data concerning the use of electrolyzers and renewable energy systems, hoping to shed some light on the benefits of converting electrical power into chemical gases for storage purposes. Proton OnSite will be providing electrolyzers that will produce hydrogen fuel from a photovoltaic source. This solar power will be stored as hydrogen, when can later be used to generate electricity using a fuel cell.
Hydrogen produced by the project will be used by the National Fuel Cell Research Center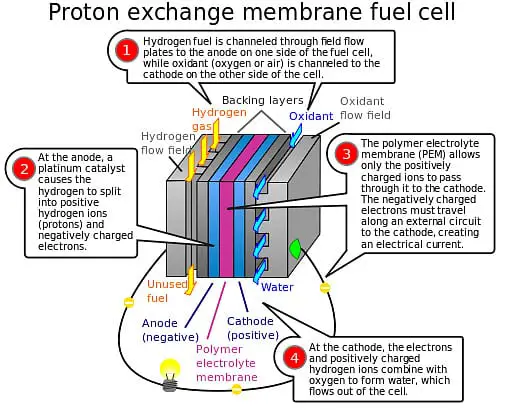 The hydrogen produced by the project will be injected into a simulated natural gas pipeline system that is managed by the National Fuel Cell Research Center. This will provide some data concerning a hydrogen infrastructure. Such an infrastructure is needed for hydrogen to be used as a viable source of energy in the future. The United States currently lacks any comprehensive infrastructure that is designed for hydrogen specifically. The country's natural gas infrastructure can serve as a structure for hydrogen, however, and this infrastructure exists in most parts of the country.
New electrolyzer platform will be used for the project
Proton OnSite has developed a new electrolyzer platform, called the M Series, in order to meet large-scale energy storage requirements. The platform's 2 megawatt iteration can increase hydrogen production 13 times over conventional production methods. The M Series platform is also less expensive than conventional hydrogen production systems, making it a more affordable option for those interested in hydrogen fuel.