Hydrogen fuel trucks to be demonstrated in California
November 19, 2013
Vision Industries finalizes deal to show off hydrogen fuel trucks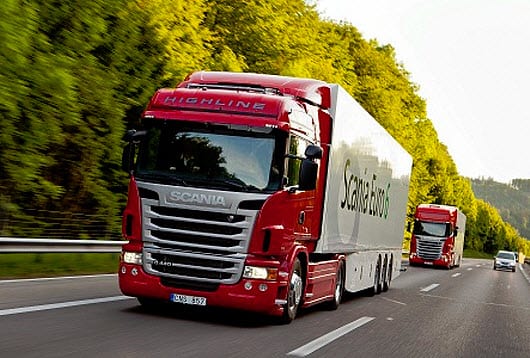 Vision Industries, a maker of clean vehicles based in the U.S., has announced that it has finalized a contract with the South Coast Air Quality Management District of California. Per the contract, Vision Industries will be providing its Tyrano hydrogen-powered trucks to ports in Los Angeles and Long Beach. These trucks are equipped with hydrogen fuel cells and have been used by companies throughout the U.S. Those that have used Tyrano trucks have praised the vehicle's performance.
Trucks to participate in demonstration project
The trucks from Vision Industries have been acquired through the South Coast Air Quality Management District's Zero Emission Cargo Transportation initiative. Through this initiative, the organization seeks to utilize clean vehicles for the sake of cargo transportation, examining the benefits that these vehicles may have over their more conventional counterparts. The initiative is partially funded through the Department of Energy, which has been showing a strong interest in hydrogen fuel cells and how these energy systems can be used in vehicles of all kinds.
Clean vehicles are gaining momentum in California
Hydrogen-powered vehicles produce no emissions because fuel cells do not operate by burning fossil-fuels. This has made these vehicles somewhat popular in California due to the state's emissions regulations. Businesses throughout the state are feeling pressure to comply with these regulations and embracing clean vehicles has become a priority for some. Thus far, battery electrics have been the most popular option for businesses and consumers alike, but hydrogen-powered vehicles are gaining more popularity.
California project to run for two years
Vision Industries notes that its demonstration deal in California will run for approximately two years. During this time, the company's hydrogen-powered vehicles will be examined and data will be collected concerning their performance and how they compare to conventional vehicles. Vision Industries is currently working on finalizing a similar deal that would bring 20 of its hydrogen-powered trucks to the Port of Houston in Texas.