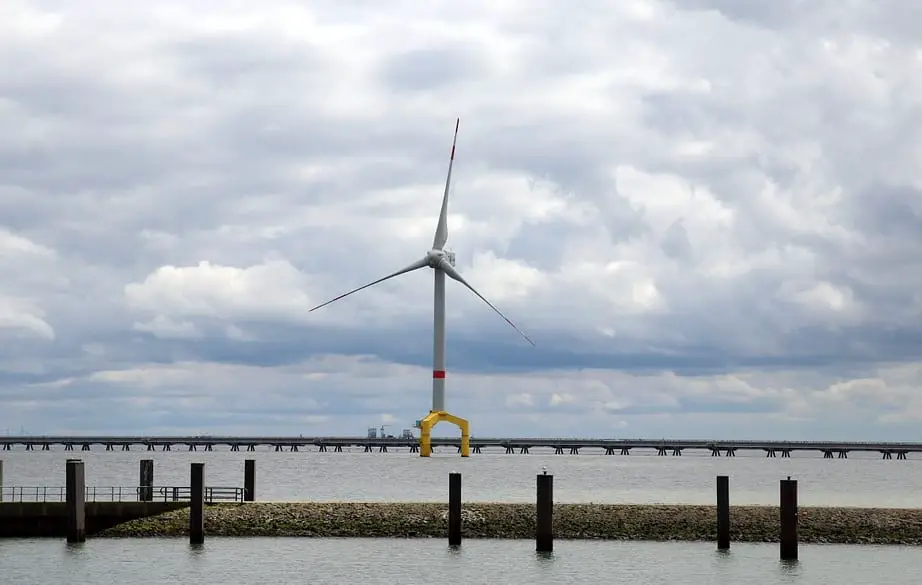 Large offshore wind energy system has its last wind turbine installed
September 28, 2017
Nordsee One revieves its last wind turbine
The last turbine of the Nordsee One offshore wind farm has been successfully installed. The large-scale offshore wind energy system is located in the North Sea. It is currently one of the largest offshore wind farms that have been completed in Europe. Nordsee One, the company responsible for the wind farm, expects that the new energy system will begin commercial operations at the end of this year.
Wind farm can produce enough electricity to power 400,000 homes
The Nordsee One wind farm is comprised of 54 turbines, which generate an average of 1.2 billion kilowatt-hours of electricity every year. The wind farm has a maximum capacity of 332 megawatts, which is enough to power approximately 400,000 average homes. The energy system could also help displace some 1 million tons of carbon emissions annually, especially as it will reduce the need for coal-generated electricity in the years to come. Nordsee One is just one of several offshore wind energy systems that have taken form in Europe.
Offshore wind energy continues to grow quickly throughout Europe
Europe is currently home to a very robust wind power market, particularly where offshore wind energy is concerned. Earlier this month, developer Dong Energy announced plans to develop the world's largest offshore wind system. The company will be working with others to develop a wind farm that will generate enough electricity to power more than 1.3 million average homes. These types of projects have received strong government support throughout Europe. Many European countries are eager to embrace offshore wind energy in order to reduce reliance on fossil-fuels and take advantage of new economic opportunities.
Offshore projects have become attractive due to their energy production capabilities
Offshore wind energy systems have vast potential in terms of power production. These energy systems can take advantage of the strong wind currents that can be found at sea. As such, they have the potential to generate more electricity than their onshore counterparts. Developing offshore wind energy systems is a costly endeavor, however, which has slowed their adoption somewhat.