Nevada aims to lead the way in clean transportation
September 15, 2014
State approves $1.3 billion in tax breaks and financial incentives for Tesla Motors
Nevada has approved $1.3 billion in tax breaks and other incentives for Tesla Motors. The automaker has been making significant progress in the U.S. in recent months, with many states showing support for the company's electric vehicles. Recently, the company has been looking for a location to build its new Gigafactory, which will be responsible for the manufacture of new vehicles and batteries. The factory has a significant degree of economic potential and Nevada intends to be the state that the factory calls home.
Nevada will be home to Tesla's new Gigafactory
Governor Brian Sandoval believes that the tax breaks and incentives being provided to Tesla will have a major impact on the state's future, where clean transportation is concerned. The Governor suggests that the state is ready to become a leader in clean transportation and the use of renewable energy. The incentives approved by the state have proven to capture the favor of Tesla, which has announced that it will be building its Gigafactory in Nevada within the near future.
Other states fail to win Tesla's ambitious project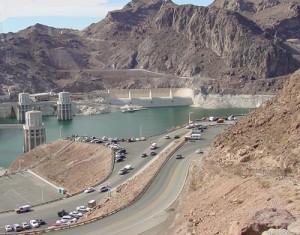 Tesla has been in negotiations with Texas, Arizona, New Mexico, and California, all seeking to be home to the company's new factory. None of these states have been able to offer Tesla a better deal than it has found in Nevada. State officials have guaranteed that the tax breaks and incentives being offered to Tesla will be available for up to 20 years. One of the more attractive aspects of this deal will allow Tesla to operate free of sales tax for the next two decades.
Clean transportation market continues to shift as Tesla becomes more popular
Tesla has become a powerful name in the auto industry. The company is competing with older, more established automakers that have been developing electric vehicles for years, but it has managed to find a significant degree of success in the U.S. market. The new Gigafactory may further this success as it produces better batteries for Tesla's vehicles that will make them more powerful and efficient.