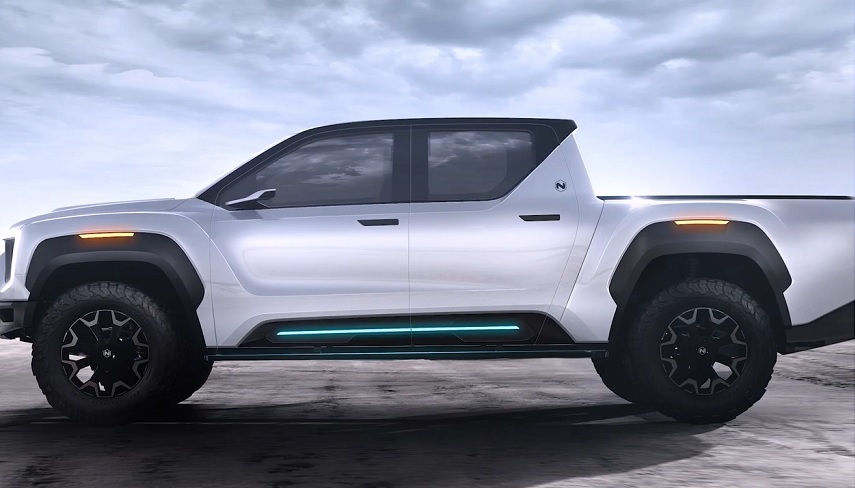 Nikola Badger FCEV truck unveiled as Tesla Cybertruck rival
February 18, 2020
The electric vehicle designer has jumped into a new niche with a 600-mile range pickup truck
The Nicola Badger hydrogen fuel cell electric vehicle (FCEV) was just unveiled to provide competition to the Tesla Cybertruck and the GMC Hummer EV. The pickup truck was revealed to have a 600-mile range and will be released in the same category as the aforementioned rivals.
Until now, the electric vehicle design firm has concentrated on designing green semi-articulated haulage trucks.
According to the EV automaker, the Nikola Badger will go from zero to 60 in under three seconds. It also has 906 horsepower generation as well as 980 ft lbs of torque. Furthermore, its promised 600-mile range will more than rival that of the Tesla Cybertruck.
Introducing #nikolabadger, the most advanced electric & hydrogen pickup, designed to take down the Ford Raptor. The Badger will output 906 HP, 980 ft. lbs., 4×4, torque vectoring, 15 kW of power export, with up to 600 miles of range. Get updated here: https://t.co/rEdFNMRLao #h2 pic.twitter.com/HPG0zieURT

— Trevor Milton (@nikolatrevor) February 10, 2020
That said, according to the unveiling, the price tag of $60,000 to $90,000 will also be higher than that of Tesla's electric truck.
To be able to achieve the promised power and range, the Badger is outfitted with an electric fuel cell hybrid drivetrain. In this way, it will be able to travel up to a full 300 miles on electricity from the battery. However, its range doubles when it uses the hydrogen fuel cell's capacity within the vehicle as well.
In this way, the Nikola Badger is a type of hybrid hydrogen and electric vehicle.
Hydrogen is frequently celebrated as a clean energy alternative to traditional fossil fuels such as diesel and gasoline. The reason is that when it is used within a vehicle, its only emissions are in the form of water. Within a fuel cell, the chemical reaction uses H2 for electricity production. That energy is used for driving the motors.
Though H2 is far from without its drawbacks – including the cost of green production as opposed to using methods with a large carbon footprint – it also comes with another appealing feature as a fuel over rechargeable electric batteries. It takes only a few minutes to refill in order to completely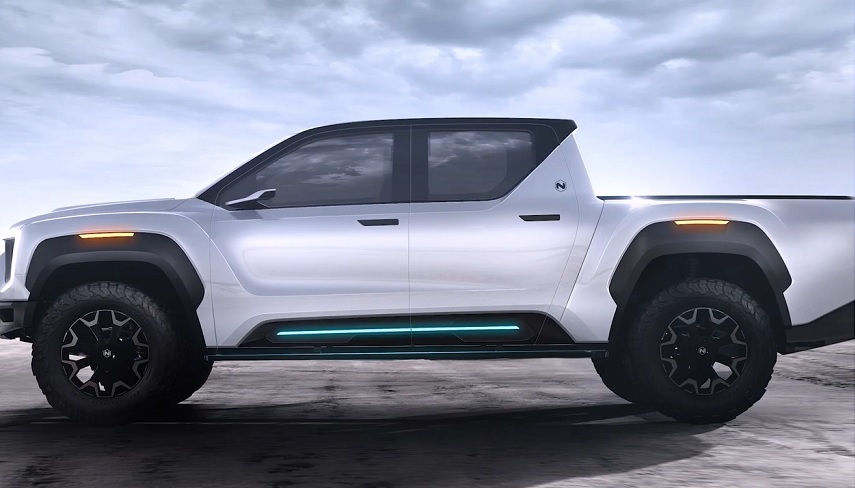 replenish the Nikola Badger to its full range again. Electric vehicles require a much larger amount of time to plug in and recharge their batteries.