Novatec Solar aims to test its new solar energy storage technology
September 23, 2014
Company commissions the development of a solar power system so it can test its storage technology
Novatec Solar, a solar energy company based in Germany, has commissioned the construction of a solar thermal energy system in Spain. The project will highlight the company's new molten salt storage technology, which may make solar energy systems much more efficient and less expensive. The new technology aims to address issues concerning the efficient storage of renewable energy. The company is using a process called direct molten salt, wherein inorganic salts are used as a heat transfer fluid rather than oils.
Energy storage remains a problematic issue for the clean energy space
Energy storage has become a very important issue in the field of clean energy. Most modern storage methods are not designed for renewable energy systems, and thus fall short when it comes to efficiently storing electrical power. Conventional storage solutions are also quite expensive, which make them somewhat unattractive in the clean energy space. Novatec Solar may have found a way to overcome these challenges with its new molten salt technology.
Molten salt technology could provide an adequate solution to the solar energy storage problem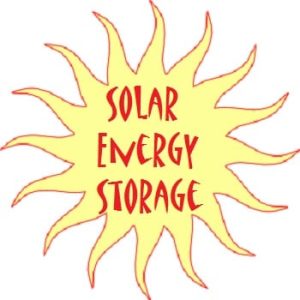 The new solar thermal power plant being built in Spain will be designed to operate at temperatures exceeding 900 degrees Fahrenheit. This means that the energy system will have a large energy yield and the system itself may be able to serve as a baseload energy supplier if the technology from Novatec Solar is successful. The company believes that its technology is commercially viable, but only time will tell whether or not that is the case.
Solar power continues to gain support, but without efficient storage solutions, its success may be short lived
Solar energy has become one of the most heavily supported forms of clean energy in the world. Many countries have begun investing heavily in solar power for environmental and economic purposes, but there is a lack of efficient storage solutions that make clean energy more attractive. Efficient storage solutions are becoming more available, but relatively few of these solutions have been tested on a large-scale.