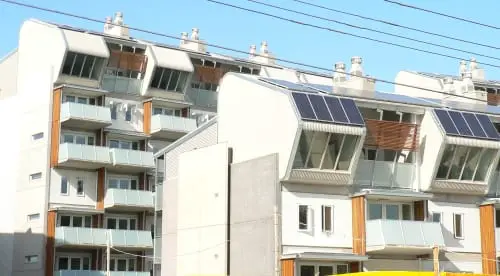 Solar energy makes strong progress in Austrlia
July 26, 2013
Australia sees strong growth in solar energy sector in 2012
The solar energy sector in Australia has saw strong growth in 2012, according to a new report from the Australian Photovoltaic Association. The country has been growing increasingly friendly to the concept of clean power as it looks for ways to break away from fossil-fuels and establish energy independence. Solar energy is not only winning support because of its environmentally friendly nature, it is also being considered a strong economic solution for the country.
Report highlights installed capacity and job creation
According to the report from the Australian Photovoltaic Association, more than 1 gigawatt of new solar energy capacity was installed throughout the country in 2012, joining Australia's already installed 2.6 gigawatts of capacity. The increase in capacity also meant the creation of new jobs. The report shows that approximately 11,000 new positions opened up throughout the solar energy sector, providing an economic boost to the country and helping reduce the unemployment rate.
Rooftop solar systems account for majority of new capacity
The report shows that rooftop solar systems were the driving factors behind the growth the sector had seen in 2012. The Australian government has been working to install solar panels on the rooftops of official business in order to reduce their burden on the country's electrical grid. These solar energy systems have also found their way to homes and businesses in many parts of the country. The report also shows that the majority of the 11,000 jobs created within the sector pertain to installation and maintenance of photovoltaic systems, with little more than 2,000 jobs being within the research and development space.
Australia continues to make strides toward a sustainable future
As the cost of photovoltaic panels continues to decline, it is likely that solar energy will begin seeing more support from consumers and businesses alike. Australia is currently considered one of the ideal locations for solar power due to its access to vast expanses of land that is constantly bombarded with solar radiation. Solar energy currently accounts for a significant portion of the country's overall renewable energy efforts.