SolarCity teams with Best Buy to make solar energy more accessible
March 18, 2014
SolarCity will now sell its solar panels through Best Buy stores nationwide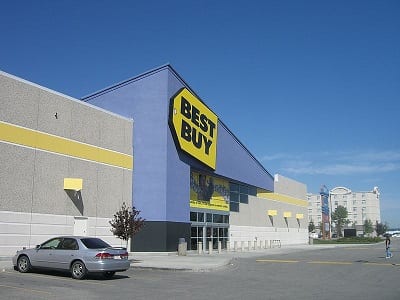 SolarCity, a leading solar power developer, has announced that it has partnered with Best Buy in order to begin selling its solar panels throughout the retailer's stores across the country. SolarCity has managed to establish a commanding presence in the solar sector through its aggressive programs designed to make solar power more accessible to consumers. The company was among the first to introduce leasing programs that offset the upfront costs associated with the purchase and installation of photovoltaic products.
Partnership expected to increase the popularity of solar power among US homeowners
Through its partnership with Best Buy, SolarCity will be able to make its solar panels more available to those interested in clean energy. Those purchasing solar panels from Best Buy stores may opt to have SolarCity assist with installation and can even apply for the company's leasing program through the retailer. This may help further promote SolarCity's leasing program and help drive up the interest behind residential solar power.
Homeowners tend to avoid solar power due to high upfront costs
An estimated 62% of homeowners in the U.S. are interested in installing solar panels on their rooftops, but far fewer actually have purchased and installed solar panels. Approximately only 500,000 homes in the U.S. currently have installed solar panels on their rooftops. Part of the reason homeowners are somewhat slow to embrace solar power has to do with the upfront costs associated with the purchase of solar panels and their installation. While solar power can help reduce energy costs in the long run, the upfront costs are what keep consumers away from it.
Dropping cost of solar energy is making it more attractive
As solar power gains more traction, it is likely that the cost of photovoltaic products will decrease over time. The price of these products has already been declining for some time thanks to an increasingly supply of photovoltaic panels. As solar panels become more abundant, the price of solar energy in general will decrease. As prices continue to drop, more people are expected to embrace solar power.