UK approves plans for world's largest offshore wind energy system
August 19, 2016
Government has approved development plans for large-scale wind farm
The United Kingdom government has approved plans to develop what will become the world's largest offshore wind energy system. Offshore wind power has been gaining more attention in recent years due to their potential to generate large amounts of electricity. In the UK, offshore wind farms have been gaining more support, especially as the county seeks to become more environmentally friendly. Because of the UK's access to the open ocean, harnessing wind power has become a very attractive option in terms of generating clean energy.
Hornsea Project Two will have a capacity of 1.8 GW
The government has approved development on the Hornsea Project Two, which is an extension of the Hornsea Project One endeavor. Once completed, Hornsea Project Two will have a maximum energy capacity of 1.8 gigawatts. Both projects are large-scale wind farms with the potential to generate a massive amount of electricity for use back on the mainland. Hornsea Project Two will be comprised of 300 wind turbines and will be able to generate enough energy to power approximately 1.6 million average homes.
UK to have 10 GW of installed offshore wind energy capacity by 2020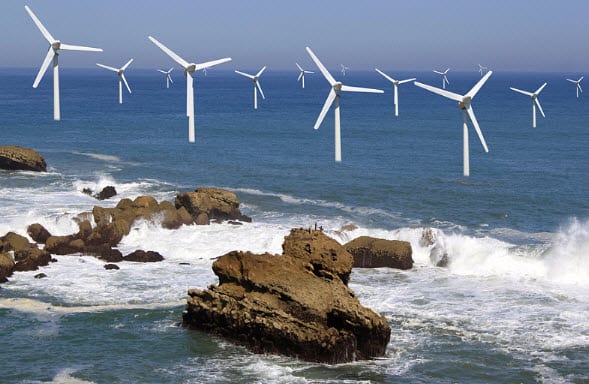 The UK has been pursuing offshore wind energy somewhat aggressively in recent years. The country has invested in several wind projects in an effort to distance itself from fossil-fuels. The support that the government has shown to the wind industry has made the country a leading offshore wind energy market. The UK predicts that it will have some 10 gigawatts of offshore wind energy capacity installed by 2020. Scotland is expected to be the region in which offshore wind energy sees the most growth in the coming years.
Scotland is leading the way in support for wind power
Last year, wind farms in where able to produce enough electricity to meet 97% of Scotland's energy needs. The Scottish government has shown itself to be a strong supporter of clean energy in recent years. This has helped the wind market grow exponentially, making the UK as a whole a much more attractive market for offshore wind energy projects.