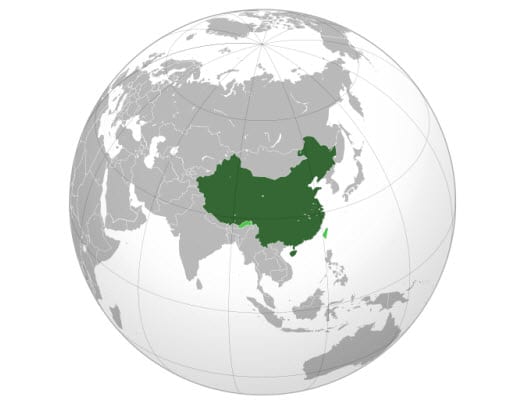 Alternative energy blooming in China
November 27, 2012

China shows major progress in alternative energy initiatives
China is quickly becoming a force to be reckoned with in terms of alternative energy. The country has shown great interest in solar, wind, nuclear, and hydropower and has been investing heavily in these forms of alternative energy for some time. Over the past two years, the Central Government has increased its support of alternative energy dramatically. The State Electricity and Regulatory Commission has released a new report showing how this support has paid off.
Report shows significant growth in terms of clean power
According to the report, within the first 10 months of 2012, China clocked 810.20 kilowatt-hours of clean energy production, with is an increase of 26% over the levels it had been in the previous year. This clean power accounted for approximately 20% of the country's on-grid energy this year, up from the 3.6% it had been in 2011. Much of the energy comes from the country's various solar energy systems. Wind energy has, however, been growing in popularity in China.
Wind energy continues to attract support from government
According to the State Electricity and Regulatory Commission, the energy generates by China combined wind farms jumped by 40% in October alone. The country has added some 7.2 gigawatts of wind energy capacity over the past 10 months and now boasts of a total capacity of 56 gigawatts. Wind energy is attracting so much attention because of China's large expanses of land that experience strong wind streams. The country has also shown some modest interest in offshore wind farms.
Economic prospects prove attractive for China
China's interest in alternative energy largely stems from the financial implications of its industries complex and the growing difficulties attain fossil-fuels. China's industrial might has lead to strong economic growth, which has also increased the energy consumption within the country. By adopting alternative energy, China can cut energy costs significantly because electricity can be generated domestically rather than imported from foreign countries. Clean energy could also help mitigate some of the environmental issues that the Central Government has been showing concern over.