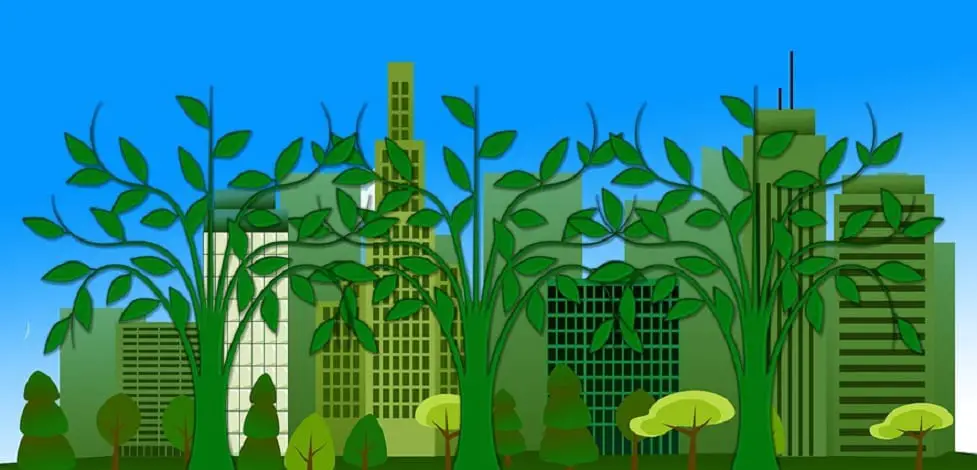 China's new Forest City will be covered in plants and powered by renewable energy
June 29, 2017
Ground has been broken on an innovative new city
China has broken ground on its first "forest city." The city is being developed in the Guangxi Province. The new city will make use of renewable energy in order to be self-sufficient and it will also be covered in more than 1 million plants and host more than 40,000 trees. An estimated 10,000 tons of carbon emissions and 57 tons of other pollutants are expected to be offset by the new city due to its vast array of plant life and its use of renewable energy.
New city will be powered by renewable energy
The city was commissioned by Liuzhou Municipality Urban Planning and will be located near the Liujiang River in the Guangxi Province. Dubbed the Liuzhou Forest City, it will be the first of its kind to be built in China. If successful, such cities may begin cropping up in other parts of China, especially as the country works feverishly to cut down on emissions. The Forest City will serve as a home to some 30,000 people and every building within the city will support plant life. The electricity that residents will consume will be generated from geothermal and solar power systems.
China continues its fight against air pollution
China has been combating emissions for some time. The country is heavily reliant on fossil-fuels due to its rapid and aggressive industrialization. In the country's largest cities, air pollution is so thick that visibility is often severely inhibited. This air pollution has also been linked to serious health conditions, even outside large metropolitan areas. By embracing renewable energy, China hopes to reduce its use of fossil-fuels in order to cut down on emissions and clear air pollution.
New city will highlight the capabilities of renewable energy and other environmental solutions
The Forest City is expected to be completed at some point in 2020. The city is meant to serve as an example of how cities can be made more environmentally friendly by using renewable energy and covering buildings in plat life. While the Forest City will be the first of its kind, some Chinese cities have experimented with vertical gardens, which are meant to optimize the growing of food within large metropolitan areas.