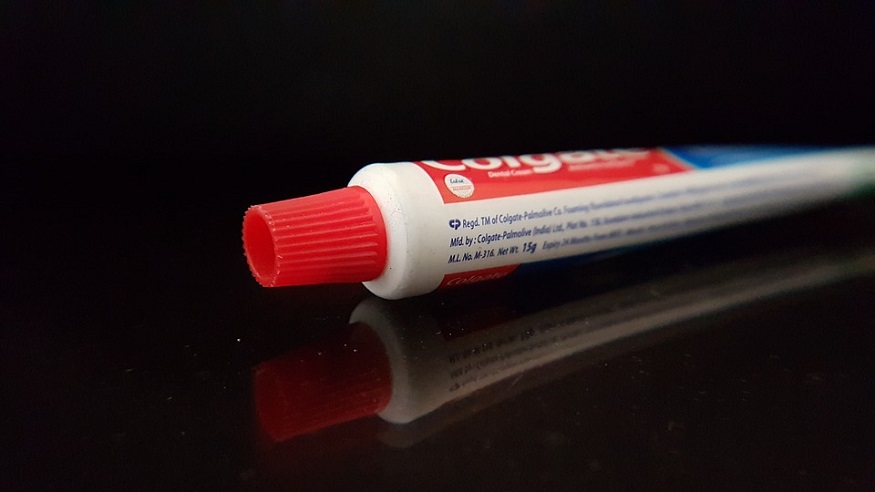 Colgate-Palmolive makes world's first recyclable toothpaste tube
November 22, 2019
The plastic tube of Antiplaque & Whitening toothpaste is the first to be recognized by the APR.
The American global household and consumer products company made news last week when it delivered to retailers the world's first recyclable toothpaste tube. Colgate-Polmolive's fully recyclable plastic tube is the first of its kind to be recognized by the Association of Plastic Recyclers (APR).
Colgate-Palmolive will share the technology with competitors.
The recyclable toothpaste tube has been delivered under the company's Tom's of Maine brand. Tom's will reportedly complete the switch to the new recyclable plastic next year. Also, in 2020, the Colgate brand will begin its transition in North America and Europe. The plan is to complete all the necessary modifications to tube-making equipment at over a dozen facilities around the globe by 2025.
What makes the innovative technology particularly newsworthy is that Colgate is sharing it with its competitors. The company will share details about the tech, including information regarding Colgate patent applications filed in the United States and globally.
Sharing the tech with its competitors is part of the company's campaign to transform one of the most largely used forms of plastic packaging that could not be recycled into something more eco-friendly. Colgate engineers are sharing the company's plans to build awareness and acceptance of the "ready-to-recycle" tube at key packaging forums as well as other industry meetings.
According to Colgate, its decision to freely share the recycling technology aligns with its sustainability goals and values.
Beyond this new recyclable toothpaste tube, the majority of tubes are impossible to recycle.
The majority of toothpaste tubes sold on the market today are entirely unrecyclable. The reason is that the tubes are composed of sheets of plastic laminate and aluminum. The laminate is typically made up of a mixture of diverse plastics and is wrapped around a thin layer of aluminum to make the product squeezable. Composed of so many different materials, once used, the tubes have nowhere else to go but the landfill.
Colgate's new recyclable tube, on the other hand, uses High Density Polyethylene (HDPE). This is the "No. 2" plastic that is used to make plastic bottles like milk jugs. This material was selected due to it being already widely recycled.
However, as standard HDPE is too rigid to make a squeezable tube, the engineers at Colgate discovered how to mix together different grades and thicknesses of HDPE laminate until they produced an optimal result: a tube that protects the product it houses, can withstand the demands of high-speed production, is comfortable to squeeze, and meets recycling standards.
Additionally, to earn APR recognition, the company has demonstrated that the recyclable toothpaste tube material can be reused to make new plastic bottles.