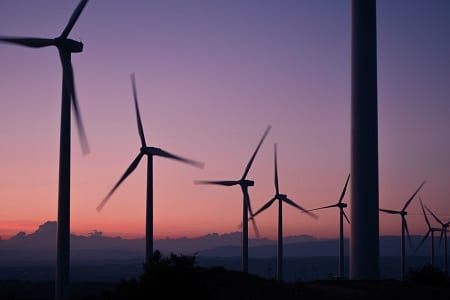 EDF Renewable Energy opens a new wind energy system
December 30, 2016
New wind farm can produce enough energy to power 78,000 homes
EDF Renewable Energy has launched a new wind energy project 60 miles southwest of Chicago. The new project is comprised of 92 wind turbines that have been developed by Vestas. The Energy Information Administration believes that the project will be capable of generating enough electricity to power 78,000 average homes. An estimated 474,000 metric tons of carbon emissions are expected to be displaced by the project, comparable to removing 100,000 passenger vehicles from the road.
Electricity from the wind energy system will be sold through the PJM Energy Market
The Kelly Creek Wind Project is currently supply power to the PJM Energy Market, which has been tapped to sell the electricity that the wind energy system generates. This electricity is being sold at a fixed price, with EDF Renewable Energy suggesting that it is cost-competitive with more conventional forms of electrical power. According to EDF Renewable Energy, the project has also already had a positive impact on the local economy, creating 100 construction jobs and 10 long-term, full-time positions. The landowners that are serving as host to the project's wind times are also being paid through long-term lease agreements.
Wind sector continues to grow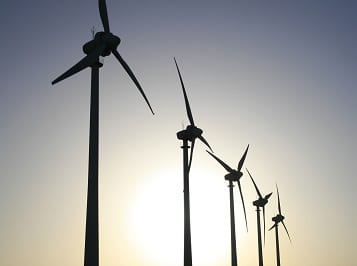 The wind power sector has proven to be quite beneficial to the economy of the United States. According to the American Wind Energy Association, jobs within the wind sector grew by 20% in 2015. Currently, there are more than 88,000 wind-related jobs throughout the United States. By 2030, this number is expected to grow to 380,000. Wind energy has also become cost-competitive with other forms of clean power, such as solar energy, and is quickly becoming less expensive than fossil-fuels.
Economic benefits of wind energy may secure future growth
The wind energy sector is expected to continue thriving in the United States, despite some concerns regarding potential changes to federal energy policy. The economic impact of wind energy projects may secure the sector's continued growth. Currently, the federal government provides financial support for new wind projects, but the program through which this support is offered has been allowed to expire in the past.