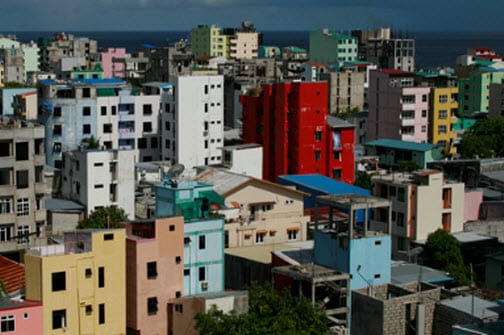 Energy Authority of Maldives reveals new alternative energy plan
October 24, 2012
0
By
Angie Bergenson
Energy Authority of Maldives to launch new plan to save the country
The Maldives has become a loud voice in alternative energy advocacy. According to government officials, the country is vanishing due to the effects of climate change. As sea waters rise, the small island country is beginning to be overwhelmed by the ocean. Disregarding the controversy surrounding the topic of climate change, the Maldives has chosen to take steps to abandon fossil-fuels in the hopes of saving the country. The Energy Authority of Maldives has announced a new alternative energy project that may help in this endeavor.
Alternative energy project to produce 26MW
The Energy Authority of Maldives has revealed plans for a new $138 million alternative energy project that will produce some 26 megawatts of electricity for the country. This ambitious project is expected to be completed within the next five years and will take root on the Island of Male, home to 30% of the country's population. It is unclear what type of alternative energy systems the Maldives will pursue through this new project, though it is likely that solar and wind energy will be prominent.
Project funded by World Banks and others
The project is part of the country's Sustainable Renewable Energy Project, which itself is part of the Climate Investment Fund. The Energy Authority of Maldives notes that the alternative energy project will be funded by the World Bank, Asian development banks, and several investment banks from Germany and Japan. As the project expands, it will eventually reach beyond the Island of Male and encompass the 50 islands representing the Maldives.
New initiative may boost interest in Maldives alternative energy market
Government officials believe that the project will help boost the popularity of alternative energy in the country. Though Maldives is a small country, it is a prominent force in the realm of clean energy and sustainability, as well as home to some of the world's most ambitious energy projects. As such, interest from energy companies in the private sector are high, and these companies are expected to be more attracted to the country as its new alternative energy project kicks off.
About The Author
Long time clean energy enthusiast and writer of many green energy news subjects.