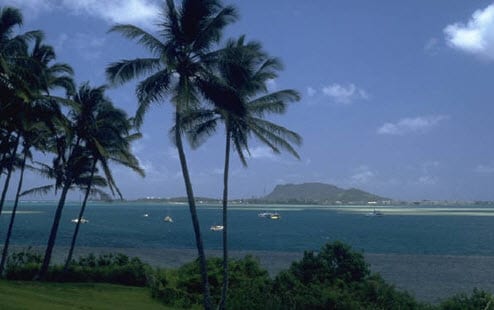 Hawaii Natural Energy Institute launches new hydrogen fuel project
October 15, 2012
Hawaii Natural Energy Institute announces new plan to bring clean energy to Hawaii
The Hawaii Natural Energy Institute, a state-funded renewable energy and technology research branch of the University of Hawaii, has announced some ambitious plans concerning hydrogen fuel. The organization aims to launch a new project on the Big Island, which will be responsible for providing hydrogen fuel to the numerous buses that operate therein. The project could also help embolden the state's energy grid, allowing it to move away from the costly, inefficient generators that are used in the event of a power outage.
Hawaiian energy grid set to be modernized
The Hawaiian energy grid receives the majority of its electrical power from fossil-fuels. The Hawaii Natural Energy Institute has been tasked by the state to find a way to incorporate more clean energy into the grid. The institute has been developing various methods to accomplish this goal, with extensive work done in the field of geothermal energy. Hydrogen fuel is not an explicitly new venture for the organization, but the new project does represent the largest of its kind coming from the Hawaii Natural Energy Institute.
New hydrogen fuel cells and energy storage technologies likely to be born through project
Through this new project, the Hawaii Natural Energy Institute, along with collaborators Hawaii Light Co., and Puna Geothermal Venture, will research fuel cell technology and develop new hydrogen-based energy systems. Some of the hydrogen fuel cells that will be developed through the initiative will be used for public transportation on the Big Island. Others will be tested in industrial settings. The projects also aims to develop a new generation of energy storage technologies to help modernize the state's energy grid.
Hawaii may be a haven for clean energy initiatives
Hawaii is quickly becoming a haven for clean energy. The state has shown a great deal of interest in both hydrogen fuel and geothermal energy. The state is home to several hydrogen-based initiatives that range from transportation to residential power and everything in between. The Hawaii Natural Energy Institute expects that its latest project will help further the state's goals in establishing a major presence in the world of clean energy.