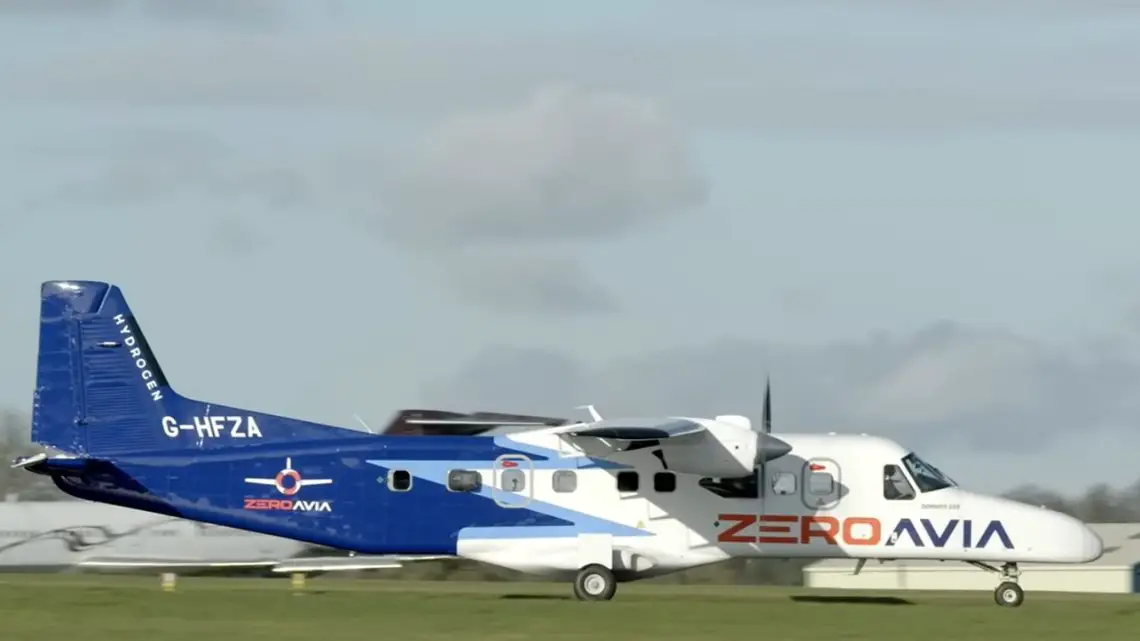 ZeroAvia's largest hydrogen plane successfully completes test flight
January 24, 2023
This test flight is a significant step toward zero-emission passenger flight.
ZeroAvia conducted a test flight of its Dornier 228 testbed hydrogen plane aircraft on January 19, 2023, making aviation history with its successful completion of the low-emission flight test.
The aircraft's leftside propeller is powered by a hydrogen electric powertrain.
The hydrogen plane took off from Cotswold Airport in the United Kingdom and flew for approximately 10 minutes in total. Although the right side engines relied on fossil fuel kerosene for their power, the left engines were powered by a combination of hydrogen fuel cells (50%) and batteries (50%).
The plane, a 19-seat Dornier 228, is the largest plane ZeroAvia has tested in the air to date. It is also the largest plane to fly that is partially powered by a hydrogen fuel cell. As such, this was not only a record flight for ZeroAvia, but for low-carbon aviation, and a significant step for zero-emission flight.
At a press conference announcing the results of the test flight, ZeroAvia founder and CEO, Val Miftakhov said, "This is putting us straight on the path to commercial launches."
This latest hydrogen plane test flight was supposed to occur in summer 2022.
ZeroAvia, a leader in developing hydrogen-electric systems for aircrafts, has been flying test flights for many years with smaller planes. Over the years, the tests have had varying degrees of success.
For instance, one of the company's hydrogen plane test flights in 2021 had to land prematurely after the battery backup system shut off. In this most recent test on January 19th – which was originally planned for summer 2022 – the battery systems remained on. This, combined with the hydrogen fuel cells, enabled power to be maintained to the plane's electrical motors.
Despite delays and issues with testing, the company's CEO said that ZeroAvia is on track to meet its goal for commercial launch in 2025. Though Miftakhov did not disclose what type of plane would be used or which commercial partner was involved, he has revealed that the aircraft will have between 10 and 20 seats. Moreover, the company intends to raise more funds to support commercialization.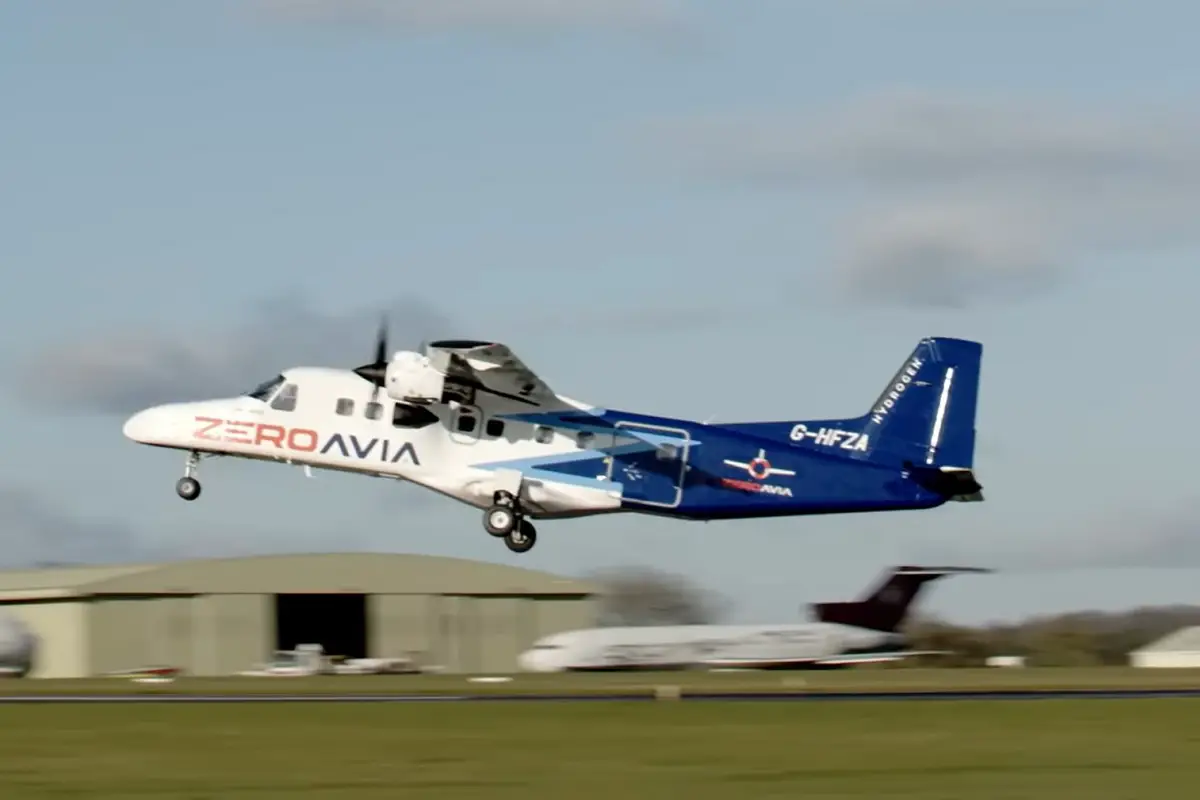 That said, even Miftakhov has acknowledged that many obstacles remain before zero-emission commercial flights, like a hydrogen plane, can become a reality.
"Today we have witnessed a major step toward achieving that goal. But there's a lot of work still to do," Miftakhov said.
So far, ZeroAvia has raised more than $140 million in funding from investors, including American Airlines, United Airlines, Bill Gates' energy venture fund, and Breakthrough Energy Ventures. Additionally, Miftakhov has said that ZeroAvia has received more than 1500 pre-orders from customers for its H2 systems.