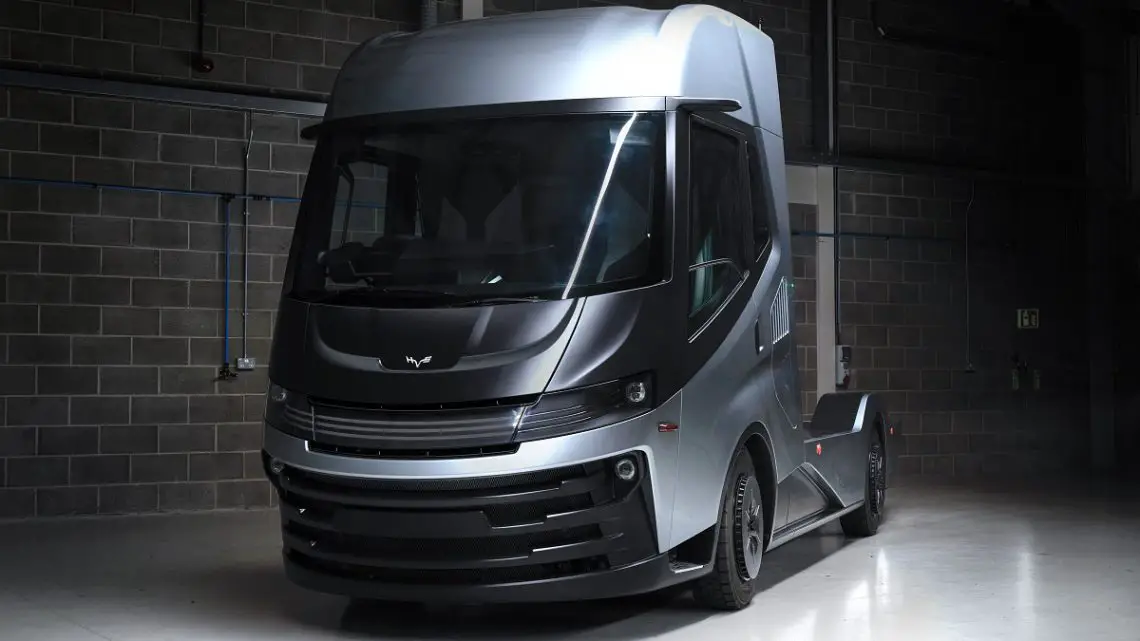 Hydrogen Vehicle Systems provides a sneak peek at its planned zero-emission HGV
December 2, 2022
The hydrogen company has unveiled a clean-sheet-designed hydrogen commercial vehicle.
Hydrogen Vehicle Systems (HVS) recently revealed its plans to shakeup the haulage industry by showcasing its innovative hydrogen powertrain in the form of a 5.5-ton technology demonstrator, which teases the company's planned 40-ton zero-emission heavy goods vehicle (HGV).
HVS' recent unveiled plans has fulfilled one of the company's primary objectives.
Founded in 2017, the Glasgow-based Hydrogen Vehicle Systems places its focus on the ground-up design and development of emission-free H2-powered commercial vehicles. The company's team of industry specialists are highly experienced in several fields, including automotive, hydrogen technology, energy, power electronics, environmental management, and sustainability.
The 40-ton zero-emission HGV will be the first indigenous UK designed and developed hydrogen-electric HGV on the market, which was HVS' objective.
"This technology demonstrator showcases our ground-breaking hydrogen-electric commercial vehicle design and advanced powertrain technology, a precursor to our HGV model," said HVS CEO Jawad Khursheed in a company news release.
Hydrogen Vehicle Systems zero-emission trucks are key to cleaning up the haulage industry.
According to Khursheed, fueled by closed-coupled green H2, HVS' zero-emission trucks are an important part of decarbonizing the logistics sector. The company believes that hydrogen is the ideal fuel for the haulage industry as it can offer fast refuelling and long ranges made possible by refueling stations that are easily integrated into main transport networks.
"What's more, we will supply our customers with the most advanced HGV in the sector delivering a step change in driving experience, lowest total cost of ownership and market-leading fleet management support."
The Hydrogen Vehicle Systems tractor units will be built in-house on an all-new chassis around the hydrogen powertrain. The H2 powertrain is composed of pressurized hydrogen cylinders, energy storage system, fuel cells, and eAxle.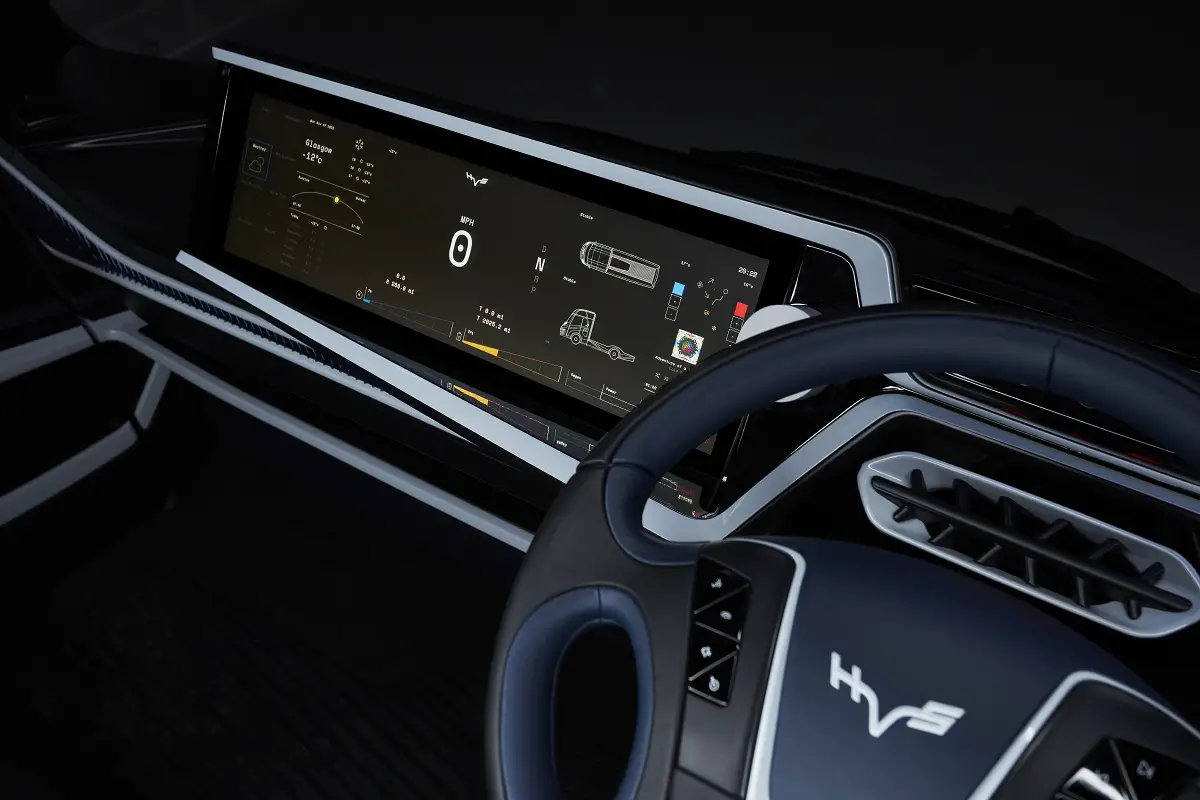 What's more, the innovative ground-up design delivers ground-breaking performance, efficiency, weight range, maintenance, consumption, packaging and lifecycle benefits. The unique design of the technology demonstrator enables substantially improved aerodynamics compared with modern internal combustion engine trucks.
Based on the conservative sales projections of Hydrogen Vehicle Systems, by 2030 the company's UK fleet of hydrogen HGVs that displace diesel trucks could prevent more greenhouse gas emissions than the emissions Heathrow airport reportedly makes each year.
Vote here for our GH2 poll, your opinion matters – What do you think is the BIGGEST problem stopping the world from using more green hydrogen?