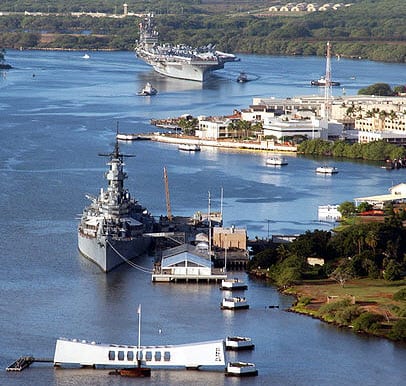 Hydrogenics chosen for military energy project in Hawaii
November 6, 2012

Hydrogenics selected by Hawaii Center for Advanced Transportation Technology
The Hawaii Center for Advanced Transportation Technology has awarded Hydrogenics, a leading developer of hydrogen fuel cells, with a contract to develop and deploy new outdoor energy systems for the U.S. Air Force and Navy base in Hawaii. Hydrogenics has been garnering acclaim within the fuel cell industry lately because of the company's innovative technologies, especially within the realm of PEM fuel cells. PEM fuel cells are becoming increasingly common in the world of transportation because of their relatively small size and high energy production.
Fuel cell energy system to be located at Joint Base Pearl Harbor-Hickam
Hydrogenics is currently working on building a fuel cell power plant, as per the contract from the Hawaii Center for Advanced Transportation. This fuel cell power plant will generate electrical power that will be used at the Joint Base Pearl Harbor-Hickam, which is part of an overarching energy security project from the U.S. military. The energy system will not account for the base's entire energy needs, but it will supply the base with more than 100 kilowatts of clean electricity.
Department of Energy continues to support alternative
The U.S. military has been growing more interested in alternative energy in the recent years. In 2011, the Department of Energy declared energy as a matter of national security and embarked on a number of projects that would make alternative energy a more prominent part of the country. Hydrogen is among the renewable sources of energy that has caught the military's attention. Though hydrogen fuel cells are not receiving as much attention as solar, biofuel, and wind energy, they are considered an ideal energy system for some of the military's transportation needs.
Project may boost support of hydrogen fuel cells
Once completed, the new hydrogen fuel cell system from Hydrogenics is expected to add more momentum to the popularity of hydrogen-based energy systems. Fuel cells have been performing well in various industries, but have yet to be considered a mainstream form of alternative energy. Commercialization of these energy systems has, thus far, been elusive due to concerns from consumers regarding efficiency and cost.