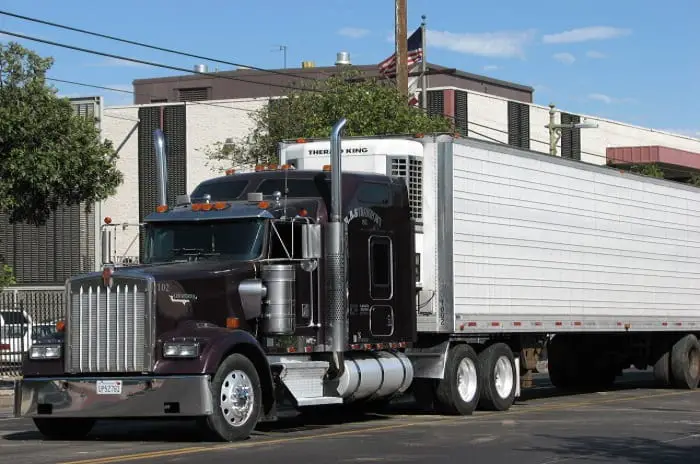 Kenworth showcases its new truck powered by hydrogen fuel
January 11, 2018
New T680 is equipped with its own hydrogen fuel cell system
Kenworth, a company that specializes in developing new commercial trucks, has revealed its latest truck at the Consumer Electronics Show in Las Vegas, Nevada. The new truck is a T680 day cab that is equipped with a hydrogen fuel cell system. This will allow the truck to operate using electricity and produce no harmful emissions. The truck is part of a project that Kenworth first announced in May of last year. The project involves the development and promotion of clean vehicles in order to cut emissions.
Trials of the new truck have been successful thus far
Kenworth's new truck will generate electricity through the consumption of hydrogen fuel. This electricity can be used to power the truck's dual-rotor electric motor or it can be stored within its battery system for later use. The T680 has already been used in trials in Seattle, Washington, with Kenworth noting that it has been performing very well. Now, the company intends to put the truck to use at the Ports of Lost Angeles and Long Beach in California.
Kenworth to work with federal agency to develop new clean trucks
The new truck was developed with the aid of a grant provided by the Department of Energy's Office of Energy Efficiency and Renewable Energy. Some $2.8 million was used in the truck's development. Kenworth is also working with the Department of Energy to develop another version of the T680 that will be much more efficient. This version is meant to make use of natural gas that produces a lower level of emissions.
Hydrogen fuel continues to find success in commercial trucking
Hydrogen fuel has become quite popular among automakers in recent years. These energy systems are quickly establishing a presence in the commercial trucking sector, where companies have been looking to make vehicles more efficient and environmentally friendly for some time. These vehicles still lack comprehensive infrastructure support, but various companies have been investing heavily in solving this problem.