Legislation aims to make solar energy more accessible in California
September 11, 2014
AB 1883 designed to improve state's Property Assessed Clean Energy Programs
California Assembly Bill 1883 is currently awaiting approval by Governor Jerry Brown and this legislation could go a long way in making renewable energy more accessible to homeowners and small businesses. The legislation is meant to address certain issues in Property Assessed Clean Energy (PACE), a financing scheme that is often used to mitigate the high costs associated with clean energy and make renewable power more accessible. PACE has been used to allow businesses and homeowners alike to adopt solar energy.
PACE has helped make it easier for homeowners and businesses to adopt solar energy
The legislation is meant to streamline PACE, making it more efficient and capable of handling the demand for renewable energy that is coming from consumers and businesses. The bill will lower the fixed transactional costs associated with commercial energy projects, which will make renewable power more attractive to small businesses interested in taking advantage of PACE. It will also introduce two new financing options for homeowners that want to install rooftop solar energy systems on their properties.
Financing options could help make solar power more accessible to a wider demographic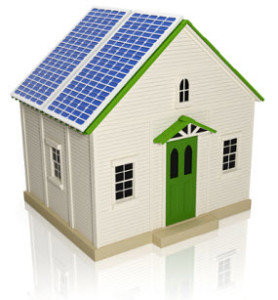 New financing options could make it possible for more homeowners to adopt solar energy. One of the most challenging aspects of renewable energy is its high cost. Clean technology is expensive to produce and, as such, expensive to purchase and use. While clean energy systems have been growing more affordable in recent years, the high cost of clean technology has prevented many people from adopting solar power and other forms of renewable energy.
California continues to prove itself as an ideal home to solar power and renewable energy in general
California has long been a prominent supporter of clean power, especially when it comes to solar energy. Governor Brown has often declared his commitment to making PACE programs a success in the state and these programs have recently found more success than they have in the past. Streamlining PACE may lead to more success and help accelerate solar energy adoption throughout the state for years to come.