Renewable energy reaches new milestone in Germany
September 5, 2014
Germany energy needs satisfied through clean power over the past weekend
Germany continues to make breakthroughs when it comes to renewable energy and efficiency. The country has become one of the most aggressive supporters of clean power in recent years, with a strong focus on solar and wind energy. Some Germany states have managed to generate the majority of their electrical power from renewable sources recently, thanks to energy efficiency practices and trends of low energy consumption among consumers. Over the past weekend, however, the entire country managed to reach a new milestone in terms of sustainability.
74% of country's energy demand was met through clean energy
According to Agora Energiewende, approximately 74% of Germany's energy demand was met through renewable energy on Sunday, May 18, 2014. Solar, wind, biomass, and hydropower supplied the majority of the country's energy needs, with some 43.54 gigawatts of electrical power produced from noon to 1 p.m. Some 10 gigawatts of excess electrical power was exported to neighboring countries due to the fact that Germany's baseload energy generators cannot be turned off.
Germany continues to lead Europe in terms of clean power and sustainability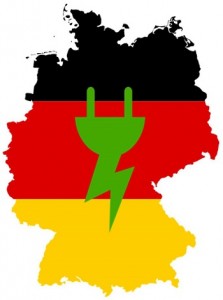 Germany has long been considered an energy leader throughout Europe. The country has recently launched an energy transition initiative that has it pursuing clean energy rather than other forms of power. Germany is also cutting down on its use of nuclear power, favoring instead solar and wind energy. The energy transition has been quite expensive and has been criticized as being an inappropriate economic gamble, but Germany continues in its endeavor to distance itself from fossil-fuels.
Wind energy is expected to become the flagship of Germany's ongoing energy transition
Wind power has become a major force in Germany's energy infrastructure. Wind provided approximately 21 gigawatts of the country's energy peak over the past weekend. Wind is expected to begin playing a larger role in the country's energy plans as more wind projects become completed in the coming years. Solar power remains a favorable form of clean energy in the country as well, but Germany has been showing more support for other forms of renewable energy recently.