Massachusetts to change program to support solar energy industry
September 27, 2016
Solar energy industry will gain more consistent financial support from new program
Massachusetts is looking to make changes to its solar energy incentives initiative. The Massachusetts Department of Energy Resources has released a proposal for a major restructuring of the initiative, which may have major implications for the solar energy industry in the state. Currently, the state offers two types of incentives, but they are very volatile, with their value fluctuating wildly based on many factors.
Level of incentives being offered will be based on size of solar projects
The proposed plan calls for the establishment of a new program, which would set up a single tariff for solar energy. The value of the incentives offered is based on the size of eligible solar energy projects. Eligibility is also determined by many factors, such as whether or not the solar energy project will serve low-income individuals. Those within the solar energy industry believe that the new program will provide more consistency for the market. Vote Solar, an organization heavily involved in the solar energy industry, has praised the new program.
Program will offer less financial support overall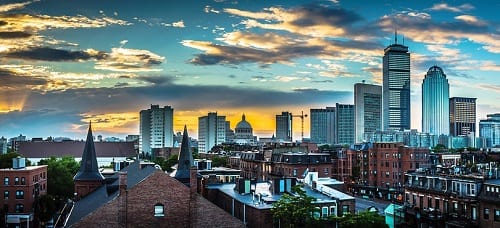 While the new program has gained strong support, the changes being made to the program makes it less generous to the solar energy industry. The new program takes into account the changes that have been made to solar technologies. Photovoltaic systems are becoming more efficient and less expensive, which has decreased the amount of money needed to incentivize the development of new solar projects. Changes to the amount of money offered through the program were also heavily encouraged by state utilities, which believed that the previous program was too much of a financial burden.
Solar energy industry continues to grow throughout the US
The solar energy industry is growing quickly in the United States and Massachusetts is keen to establish itself as a leading solar market. The state's new program is meant to help achieve this goal, offering much more consistent support to the solar energy industry in order to secure more projects. With new policies coming into play, Massachusetts may quickly become more attractive to solar developers who are looking for promising homes for their projects.