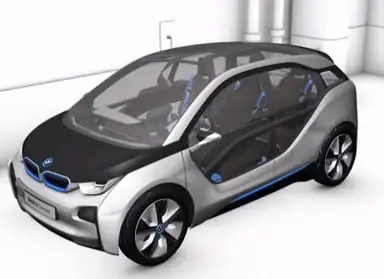 Range of electric vehicles expected to double in five years time
July 10, 2013
Electric vehicles continue to gain momentum
Electric vehicles have been growing in popularity but they have also begun to attract a significant amount of criticism recently. Much of this criticism is based on the efficiency of these vehicles, which is somewhat low when compared to their conventional counterparts. While lithium-ion batteries are considered formidable energy devices for some applications, their uses in transportation have yet to meet the standards of many consumers. This may soon change, however, as lithium-ion batteries become more advanced in the coming years.
Battery technology seeing strong advancement
Lithium-ion batteries are currently the primary energy system for electric vehicles. While the auto industry as a whole has begun to show more interest in hydrogen fuel cells, which can also be used to power electric vehicles, lithium-ion batteries remain the primary focus for most automakers developing such vehicles. These batteries have proven that they can be useful for short-range transportation, but when it comes to long-range transit, the batteries leave much to be desired.
BMW has high hopes for electric vehicles
The efficiency concerns that have somewhat stymied the growth of electric vehicles may soon be put to rest, according to BMW executives. BMW has been slow to warm to the concept of electric vehicles, only recently announcing the impending launch of its i3 battery-powered model. Nonetheless, the automaker has high hopes for lithium-ion batteries and their uses in transportation. Some of the company's executives are predicting that the efficiency of lithium-ion batteries will increase significantly in the next five years, effectively doubling the range of operation for most electric vehicles.
Higher range may help boost sales
According to BMW, electric vehicles are likely to be able to travel more than 200 miles on a single charge. The automaker expects that the higher range of these vehicles will help boost sales significantly. Higher range would make these vehicles more attractive to consumers, especially those that are not located in large metropolitan areas that are home to comprehensive electric infrastructures for these vehicles.