Report predicts market growth for the hydrogen fuel cell industry
September 26, 2014
The global fuel cell market is expected to see strong growth through 2017
RNCOS, a market research firm, has released a new report concerning hydrogen fuel cells. The report predicts that the global fuel cell industry is on track to continue seeing strong growth through 2017. According to RNCOS, the fuel cell industry has been growing quickly over the past few years, largely due to the growing popularity of fuel cells in the transportation sector. These energy systems also continue to gain traction in the industrial space and are becoming more attractive for the purposes of residential power.
Automakers are working together to overcome the challenges that fuel cells face
The report notes that one of the things accelerating growth in the fuel cell industry are the alliances that many automakers are forging around these energy systems. Most of the world's major automakers have plans to release fuel cell vehicles in the coming years, but the high cost of fuel cells and certain efficiency problems could put these plans in jeopardy. As such, many automakers have been partnering to overcome the challenges that fuel cells face and this is having a major impact on the fuel cell industry as a whole.
India, China, and Japan may soon see significant growth in their adoption of fuel cells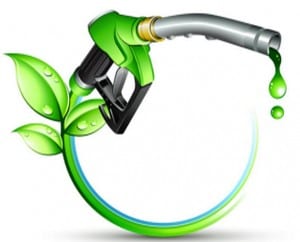 Asia, Europe, and North America currently account for the majority of fuel cell shipments throughout the world. Within these markets, India, China, and Japan have become some of the most active supporters of fuel cells. These energy systems are typically being used for industrial purposes or by the telecommunications industry, but they are also gaining traction as residential power and heat suppliers.
Portable fuel cells are likely to become the most popular of their kind
Portable fuel cells are likely to continue being some of the most attractive energy systems of their kind in the coming years. These fuel cells are being used by automakers around the world to develop a new generation of clean vehicles. Stationary fuel cells are also gaining more attention, but will see more modest growth when compared to portable fuel cells.