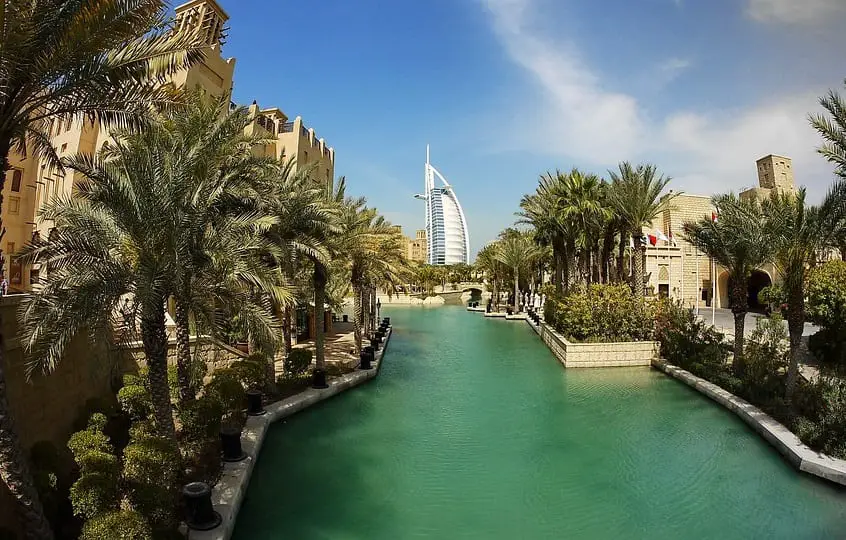 Solar energy is gaining ground in Dubai
September 19, 2017
0
By
Bret Williams
New contract calls for the development of a new solar energy project
Dubai's Electricity and Water Authority has awarded a $3.9 billion contract so ACWA Power. The contract involves the development of a large-scale solar energy system. The system will make use of several mirrors, which will concentrate sunlight in order to generate electricity. Concentrated solar energy has been gaining popularity in recent years. These particular solar power systems have vast energy production potential, which makes them significantly more attractive than conventional solar farms.
Solar farm will produce 5,000 MW of electricity by 2030
The new solar energy project will feature an 850 foot tower. This tower will receive sunlight that is directed at it by several mirrors. According to the Dubai Electricity and Water Authority, the tower will be the tallest of its kind used by a concentrated solar energy system. The electricity generated by the system will be sold for 7.3 cents per kilowatt-hour. The system is expected to begin producing electricity in early 2020. By 2030, the solar farm is expected to generate some 5,000 megawatts of electricity every year.
Solar power is finding success in Dubai
Dubai has become a very attractive home for solar energy. The government has been showing strong support for this form of clean power, providing financial aid to new projects that aim to generate clean electricity. In the coming years, Dubai is expected to become a prominent market for solar energy. Concentrated solar power will likely find success in the country, largely due to the strong support that the government has been showing for several solar projects.
Country aims to become more reliant on clean power
By 2020, Dubai intends to increase its share of clean energy by 7%. By 2050, the country aims to derive 75% of its electricity from renewable sources. Solar energy is expected to play a major role in achieving this goal. The country has vast solar potential, much of which has gone untapped for several years. Dubai's government is now committed to supporting clean power in order to become more environmentally friendly and energy independent.