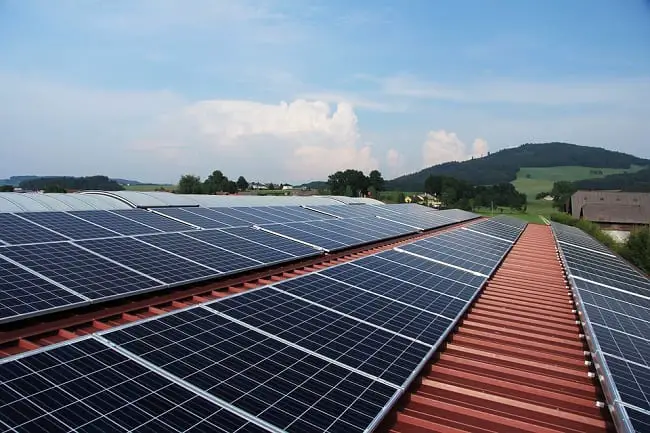 Sunflare develops flexible solar panels
January 6, 2017
Flexible solar panels can, potentially, be installed on any surface
Sunflare, a company based in California, has developed a new, flexible solar panel that it believes will become a major asset for those interested in solar energy. Following years or research and development, the company has produced a copper indium gallium selenide solar panel. The new solar panel can be installed on virtually any surface due to its flexibility, which may make it quite attractive to homeowners and businesses interested in becoming more environmentally friendly.
Cost of solar energy continues to fall
Renewable energy reached a significant milestone in 2016. According to the World Economic Forum, solar power, in particular, became less expensive than coal, in terms of energy produced. The cost of solar energy has been falling rapidly over the past few years. This has attracted a great deal of interest to the sector, particularly among homeowners. By providing a new type of solar panel, Sunflare believes that it can encourage more homeowners, businesses, and other organizations to adopt solar energy.
Flexible solar panels may be more expensive, but they can also produce more electricity
While the price of electricity generated by conventional solar panels continues to drop, the new panels offered by Sunflare are nearly twice as expensive as their conventional counterparts. The solar panels do not require mounts, however, as they can be affixed to nearly any surface. This reduces installment costs, which may make solar energy more attractive to homeowners and businesses. Sunflare claims that the production of its solar panels is environmentally friendly, with the company using fewer chemicals and water during the manufacturing process.
New solar panels could become a valuable asset to the solar energy industry
According to Sunflare, the new solar panels are capable of capturing more sunlight, particularly during the later hours of the day. Compared to other solar energy systems, the flexible panels developed by Sunflare may be capable of harvesting 10% more sunlight. If successful, the new solar panels may become a staple in the solar energy space.