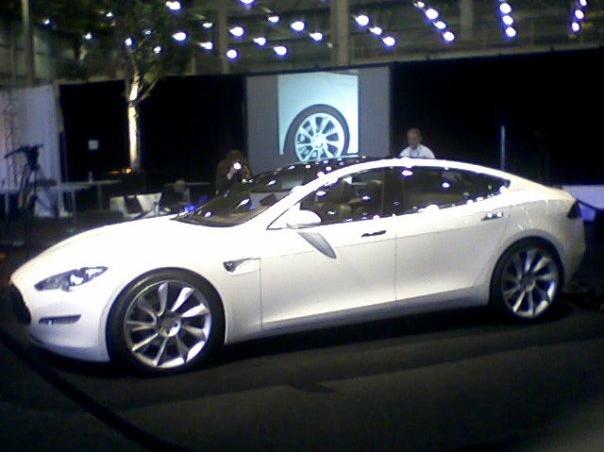 Tesla scores major victory with electric vehicles
April 8, 2013
Tesla electric vehicles reach monumental milestone
Tesla Motors, a manufacturer of electric vehicles, has been seeing major progress in the transportation market over the past year, despite some challenges. Late last year, Tesla was caught in a controversy involving a review of one of its electric vehicles, in which the reviewer suggested that the vehicle itself was faulty and could not perform as well as conventional vehicles. The vehicle in question, however, was equipped with equipment that tracked the performance of the vehicle, which served to debunk the notions of the reviewer. This controversy attracted a great deal of attention to Tesla, which seems to have had a positive impact on sales.
Tesla announced first profitable quarter
Tesla has announced that the sales of its Model S have surpassed its expectations, setting the stage for the automaker's very first profitable quarter. According to Tesla, the first quarter of this year will be the first profitable quarter in the country's history, largely thanks to the attention that electric vehicles have been receiving in the U.S. and elsewhere.  Consumers appear to be intensely interested in electric vehicles even though many hold concerns regarding the cost and efficiently of these vehicles. This interest appears to be enough to spur sales.
Model S to include 60kWh battery pack and Supercharger technology
The automaker has also announced that it will not continue making small battery packs for its Model S. These 40 kilowatt-hour battery packs were initially offered as an option for the Model S, designed for those that would not be driving frequently or long distances. Tesla sold only 40 of these battery packs to consumers, not enough to justify their continued production. Instead, all those that have ordered the Model S will receive the 60 kilowatt-hour battery pack at no additional cost. Tesla is also including its Supercharger technology with all Model S vehicles in order to make them more alluring to consumers.

Electric vehicles continue to gather interest from consumers
Tesla focuses exclusively on electric vehicles. In the past, the automaker had established a reputation for making some of the most expensive electric vehicles in the world. Now, however, Tesla is working to establish a more approachable persona to a wider range of consumers. This approach seems to be working, as more consumers are purchasing Tesla vehicles than ever before.