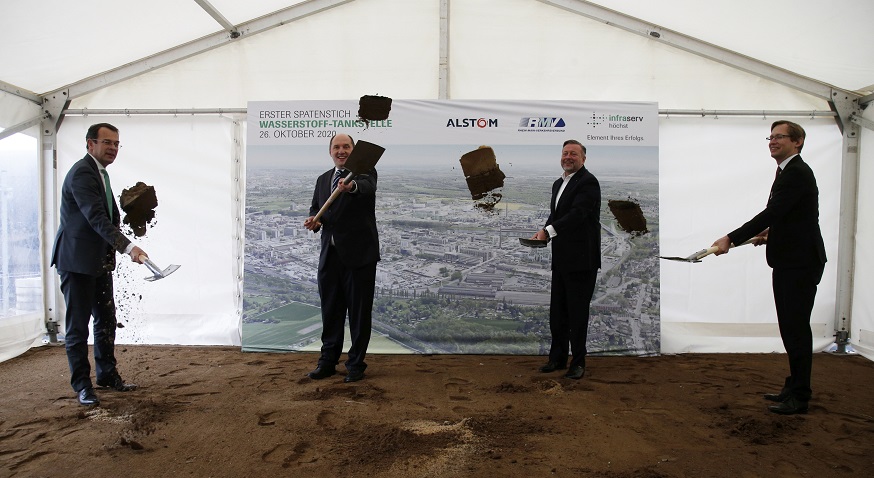 The first hydrogen filling station for trains carrying passengers has broken ground
October 29, 2020
This will be the first refuelling location of its kind in Hesse and the second in the world.
A hydrogen filling station for trains carrying passengers has broken ground to begin construction in the German state of Hesse. This is the first H2 refuelling station for passenger trains in the state and is only the second one worldwide.
This location will serve the largest fuel cell passenger train fleet in the world and will open in December 2022.
The State Secretary of the Hessian Ministry of Economics, Energy, Transport and Housing was a part of the ground-breaking ceremony for the hydrogen filling station for trains that will make their way through the area in a couple of years. It will be constructed in Industriepark Höchst over the next few months. It will start receiving its supply of hydrogen fuel as of December 2022.
State Secretary Deutschendorf also gave the project's starting signal along with RMV-Manager Director Professor Knut Ringat, Managing Director of Alstom Germany and Austria Dr. Jörg Nikutta, and Managing Director of the industrial park operator Infaserve Höscht Dr. Joachim Kreysing.
The hydrogen filling station for trains will serve the fuel cell vehicles supplied by Alstom.
While Infraserv Höchst, the industrial park's operator, will be both constructing and operating the refuelling station, Alstom is supplying the fuel cell trains that RMV will be using.
"Hesse is a pacemaker on the way to climate- and environmentally friendly mobility, as the Taunusnetz project also demonstrates," said State Secretary Deutschendorf at the ceremony. "In 2022, pollutant-free fuel cell trains will replace the old diesel vehicles there – an electric operation without overhead lines, which could also be an interesting alternative for other regions. I would like to thank RMV and Industriepark Höchst for their courage in realizing this innovative project."
This project is particularly significant for the Rhine-Main transport association. "With Alstom's fuel cell trains, we are opening up a new chapter of emission-free mobility at RMV," said RMV-Managing Director Knut Ringat while also attending the ceremony for the hydrogen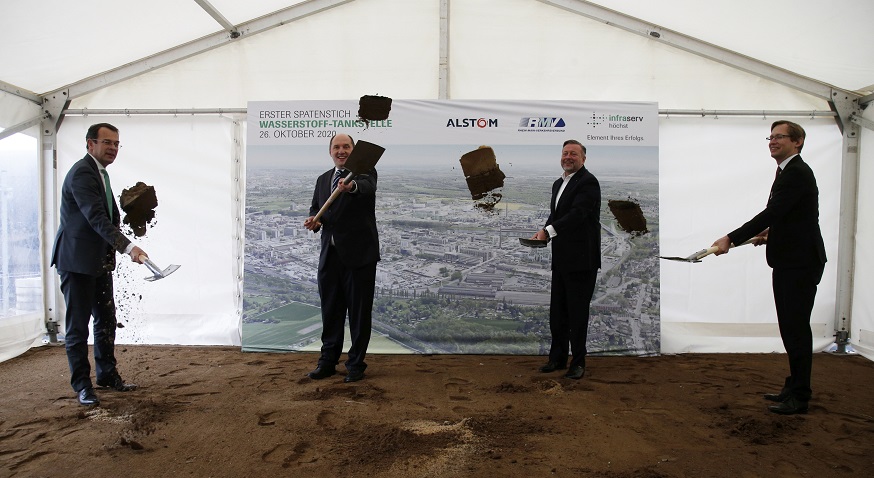 filling station for trains. "With the 27 vehicles, we are setting a world record: Nowhere else is there such a large fuel cell fleet in local public transport."