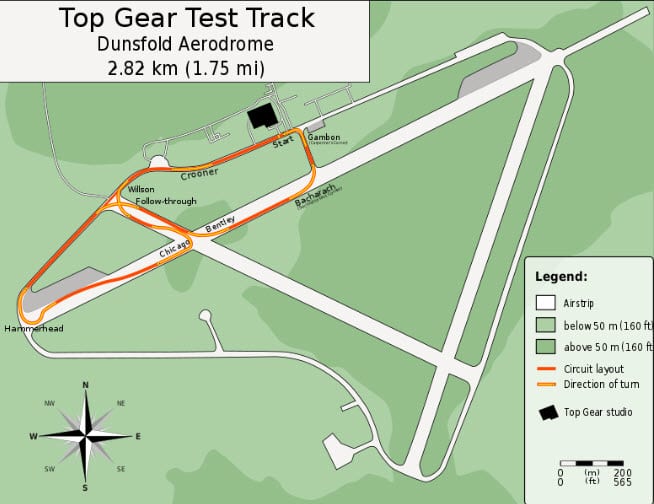 Top Gear test track goes solar
September 25, 2012
Top Gear test track now powered by solar energy system
BBC's Top Gear is well known as a bastion for high-powered, gas-guzzling cars. Host Jeremy Clarkson has, in the past, been somewhat critical concerning the entry of alternative energy into the auto industry. Clarkson, along with his compatriots James May and Richard Hammond, have been more accommodating of alternative energy beyond the auto industry, however. While Clarkson may not be an advocate for various environmental issues, he will have to get more comfortable with the idea of solar energy because the Top Gear test track is now powered by it.
Test track powered by 2MW solar energy array
This week, the Top Gear test track saw the installation of a 2-megawatt solar array, comprised of more than 8,500 solar panels. The solar energy system is capable of generating enough electricity to power some 670 average British homes. Lightsource Renewable Energy is the company behind the project. The company believes that the project's relation to Top Gear will give some much needed exposure to the issue of solar energy.
UK continues to show interest in clean energy
The United Kingdom has become a strong advocate for solar energy, as well as other forms of clean power. While the country lacks the policies that have made Germany a leader in the solar energy sector, it has made significant progress in adopting clean energy systems to meet its own sustainability goals. Because of the illustrious reputation of Top Gear, solar energy is expected to get a boost in popularity amongst UK citizens, which could add some momentum behind the myriad of solar energy projects taking root throughout the country.
Solar energy now a key part of Top Gear
The solar energy system will handle the majority of the energy needs of the Top Gear test track. The project is expected to receive some modest attention from the show's hosts. After the project is completed, the Top Gear test track will continue to operate as it has done for the past several years and will serve as a behind-the-scenes reminder that alternative energy systems are continuing to expand.