Toshiba works to build a society powered by hydrogen fuel
April 8, 2015
Toshiba opens new facility to support hydrogen initiatives
The Toshiba Corporation has announced the grand opening of the Toshiba Group Hydrogen Energy Research & Development Center (HRDC). The new facility is located in western Tokyo and is meant to serve as a hub for various initiatives that are launched by Toshiba. With the launch of HRDC, Toshiba aims to see more business in the hydrogen space and add momentum to the establishment of a hydrogen economy in Japan.
Company will be using various technologies to support the adoption of hydrogen fuel
The Toshiba Group will be using many of the tools at its disposal to help set up a hydrogen economy. Such an endeavor involves making hydrogen fuel one of the primary forms of energy in a society, bolstering the adoption of fuel cells and placing more focus on hydrogen oriented technologies. Toshiba will be using photovoltaic technology, wind energy, and other renewable energy systems in order to make hydrogen fuel more available and attractive.
Toshiba aims to establish a hydrogen supply chain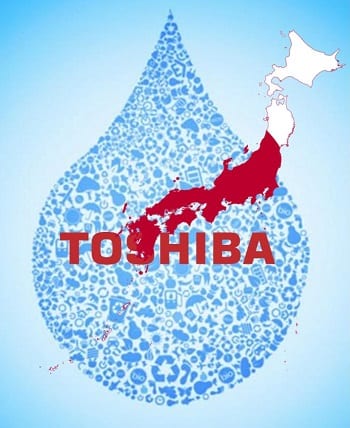 By 2025, Toshiba wants to establish a comprehensive hydrogen supply chain in Japan and elsewhere. Part of this supply chain will involve generating hydrogen fuel through the use of wind energy, with this hydrogen being used at power plants in Japan to generate electrical power. The company believes that this will open up access to a massive hydrogen fuel supply that will help Japan break away from traditional forms of energy, which may have some positive implications for the nation's economy.
Hydrogen fuel continues to gain support in Japan, where the government is working to build a hydrogen society for the future
Hydrogen fuel and fuel cells have gained significant momentum in Japan. Fuel cells have long been used for industrial purposes, but they are becoming more prominent as residential energy systems. Japan is also working to build a hydrogen fuel infrastructure, which will support the adoption of fuel cell vehicles. These vehicles are still in limited supply, but automakers are working to commercialize their fuel cell vehicles in the near future.