Toyota may accelerate production of hydrogen fuel vehicles
September 3, 2014
Toyota wins approval to inspect its own hydrogen tanks that will be used in new fuel cell vehicles
Japanese automaker Toyota has received government approval to build and inspect high-pressure hydrogen fuel tanks that will be used in a new generation of vehicles. Receiving this approval is expected to add further momentum to the company's plans concerning hydrogen fuel cells and how they can be used in transportation. Storage has long been a problematic issue when it comes to using hydrogen as an energy source and Toyota aims to resolve some of the storage issues that exist in clean transportation in order to make fuel cell vehicles more popular.
Official inspectors do not work on a company's timeframe, which can delay production of new vehicles
According to Japanese law, all pressurized gas containers and their associated accessories must be certified by official safety inspectors during their manufacturing process. The fuel tanks used for fuel cell vehicles had to undergo extensive inspection due to the volatility of hydrogen. Inspections are not based on a company's timeframe and, as such, these inspections can have a serious impact on the production and release of fuel cell vehicles.
Toyota may be able to accelerate the production of its fuel cell vehicle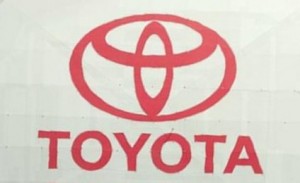 Toyota is the first automaker to receive approval from the Ministry of Economy, Trade, and Industry allowing the company to inspect hydrogen fuel tanks. Being able to inspect these tanks may accelerate the company's production of its new fuel cell vehicle, which is expected to be launched in 2015. The company will no longer have to wait on inspections from safety personnel and can conduct its own inspections in accordance with its own schedule.
Fuel cell vehicles are not yet popular among consumers
In 2015, numerous fuel cell vehicles from various automakers are expected to enter the global market. These vehicles hold a great deal of promise in terms of clean transportation, but they have yet to become very popular among consumers. Many people have concerns regarding the safety of these vehicles, while others are worried that there will not be a fuel infrastructure in place before these vehicles are launched.