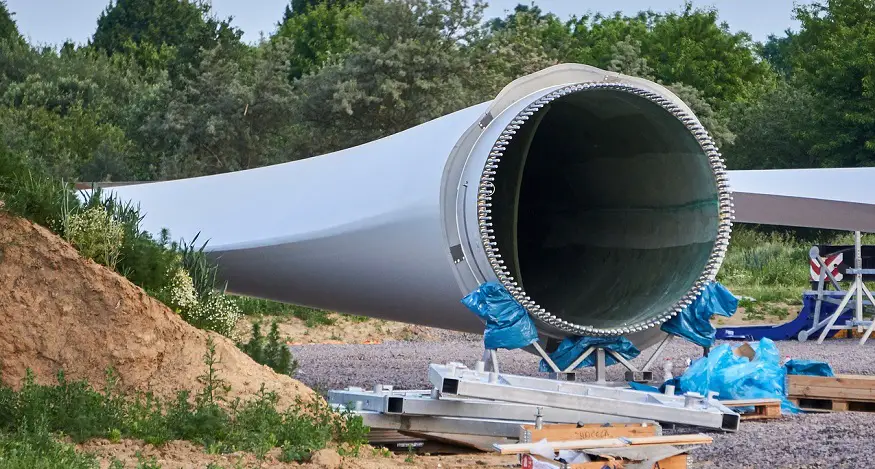 Wind turbine blades are not recyclable and require shocking landfill space
February 7, 2020
Alternative energy companies are desperately seeking a strategy to deal with this massive waste.
Wind turbine blades have a limited lifespan and, despite their benefits in generating green energy, they have left power companies, waste management facilities, governments and environmentalists scratching their heads.
These blades can be longer than the wings of major aircraft, making them difficult for disposal.
There are many challenges that come with the end of wind turbine blades. To start, their size and weight means that even transporting them off the wind farm is challenging. The lissome fiberglass must first be broken down using an industrial diamond saw.
Once it is in three pieces, each one is strapped to a trailer to be driven away. This typically means that three tractor trailers are required per blade, which represents quite the carbon footprint, particularly when taking into consideration that this is meant to be a zero-emission form of energy generation.
Wyoming is home to a landfill with nearly 900 wind turbine blades at the end of their lives.
The Casper, Wyoming municipal landfill is now receiving hundreds of these blades which cannot be recycled but can no longer be used to produce renewable energy. These huge components require a massive amount of space for disposal. The landfill had to stop burying the fragments once the site had received 870 blades due to the winter weather. However, when the ground warms and the site can return to covering the pieces with sand, it will return to the activity.
"That's the end of it for this winter," explained Michael Bratvold, waste technician. "We'll get the rest when the weather breaks this spring."
The location is one of several across the country that bury this non-recyclable waste in sand. This is becoming problematic in the United States and worldwide. Wind turbine blades are constructed to be exceptionally strong, able to withstand hurricane-force winds.
However, their lifespan isn't long and the more wind farms are constructed, the more the world will need to come up with a plan to deal with the components at the end of their lives. The material cannot be easily repurposed, recycled or even crushed.
In the U.S. alone, the next four years will require 8,000 more blades to be removed. In Europe, they face about 3,800 per year. In a Bloomberg report, the news agency identified an "urgent search for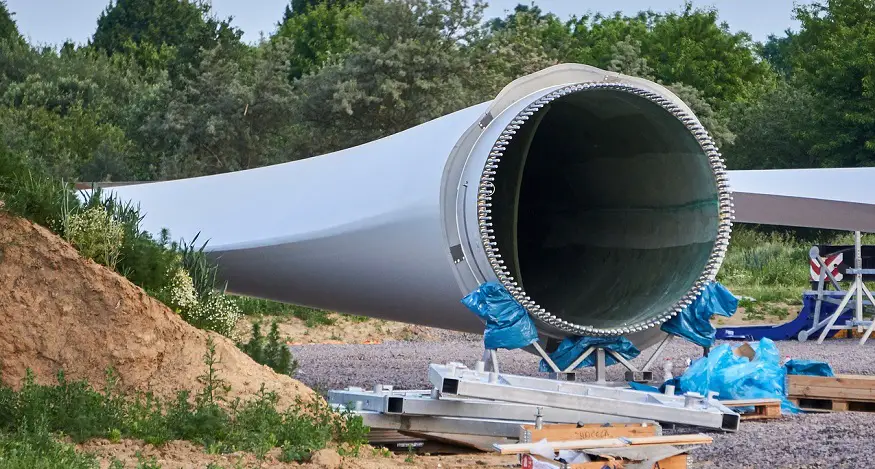 alternatives" for disposal, including everything from landfill space to new technologies or ideas for diverting the wind turbine blades from having to be buried forever.