World leaders embrace Paris Agreement to fight climate change
December 15, 2015
Governments have made a deal to work together to combat climate change in the coming years
World leaders have agreed to a deal to fight climate change and mitigate the rise of global temperatures. Leaders representing a wide range of countries met in France to discuss the deal, now called the Paris Agreement. The deal had been gathering strong support before world leaders arrived in France to discuss it, with the United Nations suggesting that the agreement could have a major, beneficial impact on the global environment.
Paris Agreement will require countries to reduce emissions and embrace new forms of energy
Nearly 200 countries were involved in the Paris Agreement and will be held accountable for reducing emissions in the coming years. Per the agreement, countries will be working together to keep the global temperature increase well below the 3.6 degrees Fahrenheit mark. Countries will also work to cut emissions as soon as possible, focusing on using more renewable energy solutions in order to bring emissions down over the coming century. The agreement will also commit $100 billion a year in climate financing for developing countries, some of which see climate change as a major threat.
Paris Agreement may not be perfect, but world leaders support the deal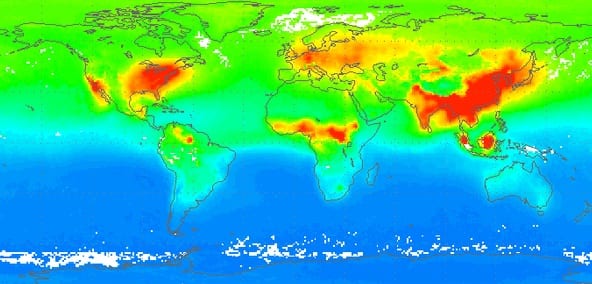 While the Paris Agreement has won praise, some countries have noted that the deal is not perfect. China is among these countries, with chief negotiator Xie Zhenhua noting that the deal has some flaws. U.S. President Barak Obama also noted that the Paris Agreement was not a perfect solution, but added that he believes it to be the "best chance to save the one planet we have." Despite some reservations, the Paris Agreement has received the commitment of many countries that have begun to focus on fighting climate change.
Political ideologies concerning climate change may be shifting
Mitigating the impact of climate change will be a monumental endeavor. In the past, several countries have attempted to work together to introduce deals similar to the Paris Agreement, but these proposals had failed. Politically, climate change has been a very controversial subject, with some politicians suggesting that it is nothing more than a fantasy. The Paris Agreement may signify a change in this mindset.