Germany continues to develop its hydrogen fuel infrastructure
September 29, 2016
New hydrogen stations opens in Germany
Germany is quickly moving to establish a nationwide hydrogen fuel infrastructure in order to secure the adoption of clean transportation. Already, 22 hydrogen stations are open to the public, many of which are located along highways. New stations are cropping up throughout the country relatively quickly, with yet another being opened to the public this week. The new station is part of the Clean Energy Partnership, which is comprised of many organizations, including automaker Daimler, Linde, and OMV Deutshland.
German official offers praise for fuel cell vehicles
As with other events, the inauguration of the new hydrogen station was attended by representatives of the Clean Energy Partnership, as well as those from the German government. Norbert Barthie, Parliamentary State Secretary at the Federal Ministry of Transport, noted the benefits that come with fuel cell vehicles. During the event, Barthie praised the "clean" nature of these vehicles, also noting that their long ranges and rapid refueling capabilities make them very attractive.
Fuel cell vehicles remain somewhat rare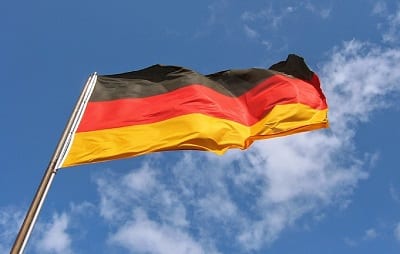 Relatively few fuel cell vehicles are currently available, with only a small number of major automakers having launched such vehicles in the commercial market. One of the reasons behind the slow launch of fuel cell vehicles is the lack of a hydrogen fuel infrastructure. Without hydrogen stations, those with fuel cell vehicles have very limited access to the fuel they need, which makes these vehicles somewhat unpopular. Backed by a supportive hydrogen fuel infrastructure, however, fuel cell vehicles can travel for longer periods of time than battery electrics and they can be refueled in a matter of minutes, all without producing harmful emissions.
Regulations slow the development of hydrogen fuel infrastructure
Building a hydrogen fuel infrastructure is not an easy endeavor. Apart from the costs and logistical challenges associated with developing such stations, there are government regulations and policies that slow development. Many of these regulations are, of course, focused on ensuring the safety of these new fueling stations. Some organizations involved in the establishment of a hydrogen fuel infrastructure are working to relax regulations surrounding new hydrogen stations in order to accelerate the development of a supportive infrastructure.