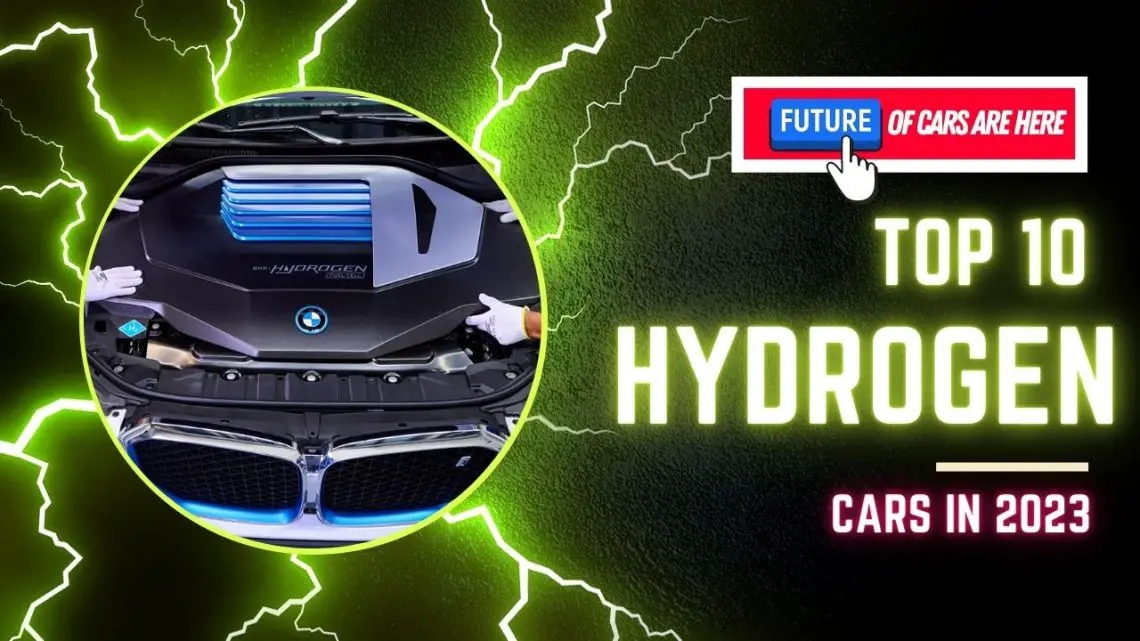 Revving Up for the Future: Top 10 Hydrogen Fuel Cars to Keep an Eye on in 2023
February 2, 2023
Hydrogen fuel cars are generating attention, despite not having reached the popularity of electric battery vehicles. Automakers are investing in these automobiles and producing various concept and prototype models. his article highlights ten notable hydrogen fuel vehicles, including the Hyundai N Vision 74, Toyota GR Yaris H2, BMW iX5 Hydrogen, Renault Scenic Vision, Hyperion XP-1, H2X Warrego, Riversimple Rasa, NAMX SUV, Forze IX, and Alpine A4810.
Hydrogen fuel passenger cars aren't mainstream yet, but here are some models for you to watch.
Hydrogen fuel cars are definitely making headlines, even if they haven't yet caught up to the popularity of battery electrics on today's roads. Several automakers have been investing heavily into the development of these automobiles, and they've come up with some fascinating models.
The following are 10 hydrogen fuel cars you're going to want to keep an eye on.
These 10 hydrogen fuel cars include what you'll likely be seeing on tomorrow's roads and not necessarily what is already there. These are concepts and protypes as opposed to models such as the Toyota Mirai and Hyundai Nexo, which are already available for purchase, to a limited extent.
Though the adoption rate is slow – for several reasons, if only because refueling networks are so far limited at best – many experts predict that H2 is on the cusp of taking off in passenger vehicles as is already expected to be the case in larger vehicles, long-haul trucks requiring a long range, and heavy machinery with high energy demands.
As electricity becomes more expensive, rare metals required for batteries become harder and more expensive to source, and the energy crises continues in Europe and other regions around the world, some believe that battery electric vehicles will soon be reaching their peak, and that H2 will start taking over as an alternative by the end of this decade. Though some automakers disagree, several are hoping to lead the way when this happens.
Hydrogen fuel cars recently announced as prototypes and concept vehicles.
The following are some of the hydrogen fuel cars currently in prototype or concept phases that are making the biggest headlines right now. It's not difficult to understand why they've drawn such fascination and curiosity from car lovers and zero-emission vehicle enthusiasts alike.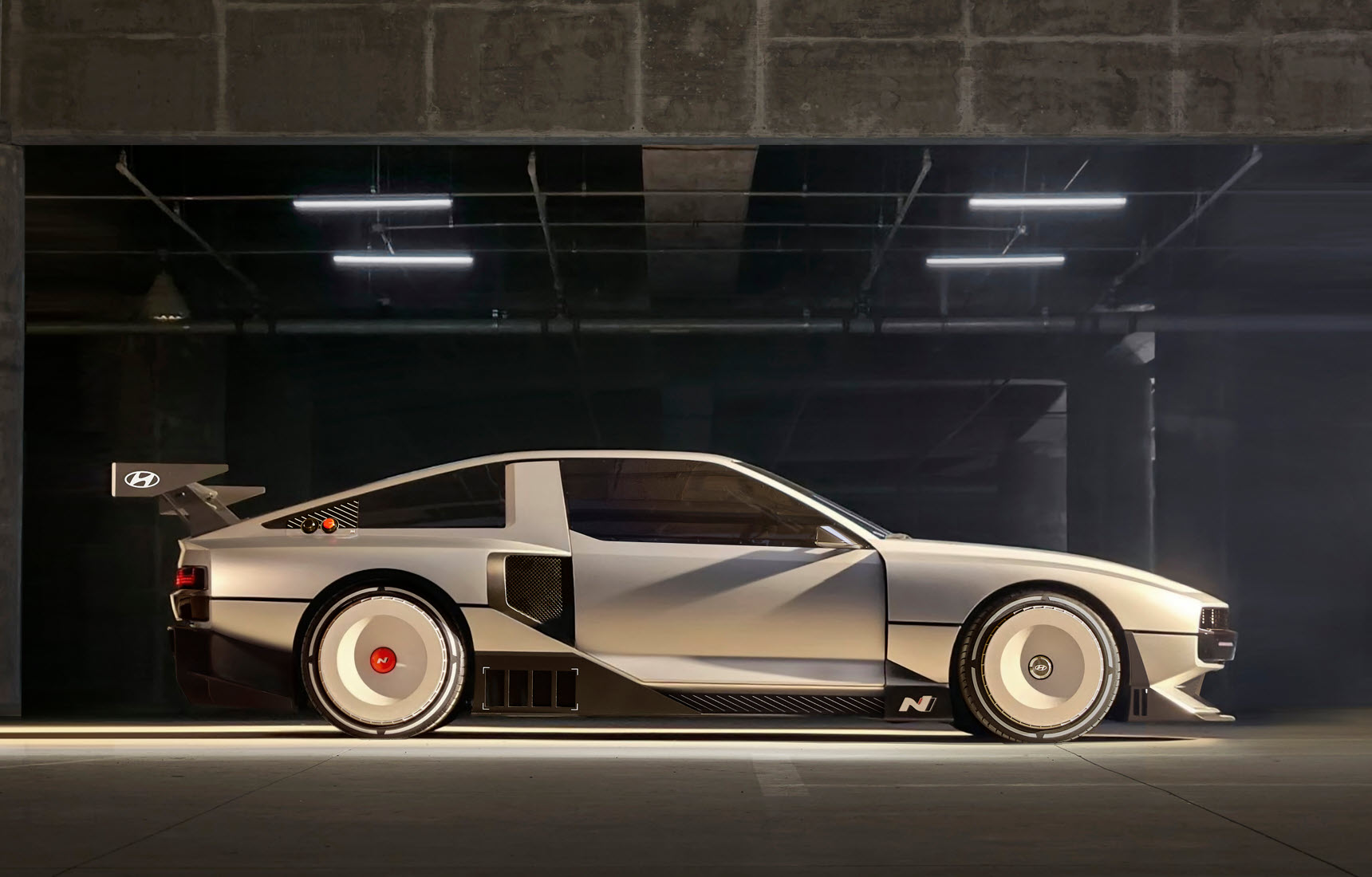 1 – Hyundai N Vision 74
The N Vision 74 concept vehicle from Hyundai is a nostalgic blast from the past, modernized with a futuristic design. Taking inspiration from the classic Pony Coupe, which was produced from 1975 – 1990, this latest concept car is sure to capture the hearts of automotive fans around the world. Bringing together Hyundai's advanced fuel cell technology and sleek design sensibilities, this concept car promises to deliver an unprecedented level of power and performance for drivers. It's an exciting time for those eagerly awaiting news of this revolutionary new concept car from Hyundai.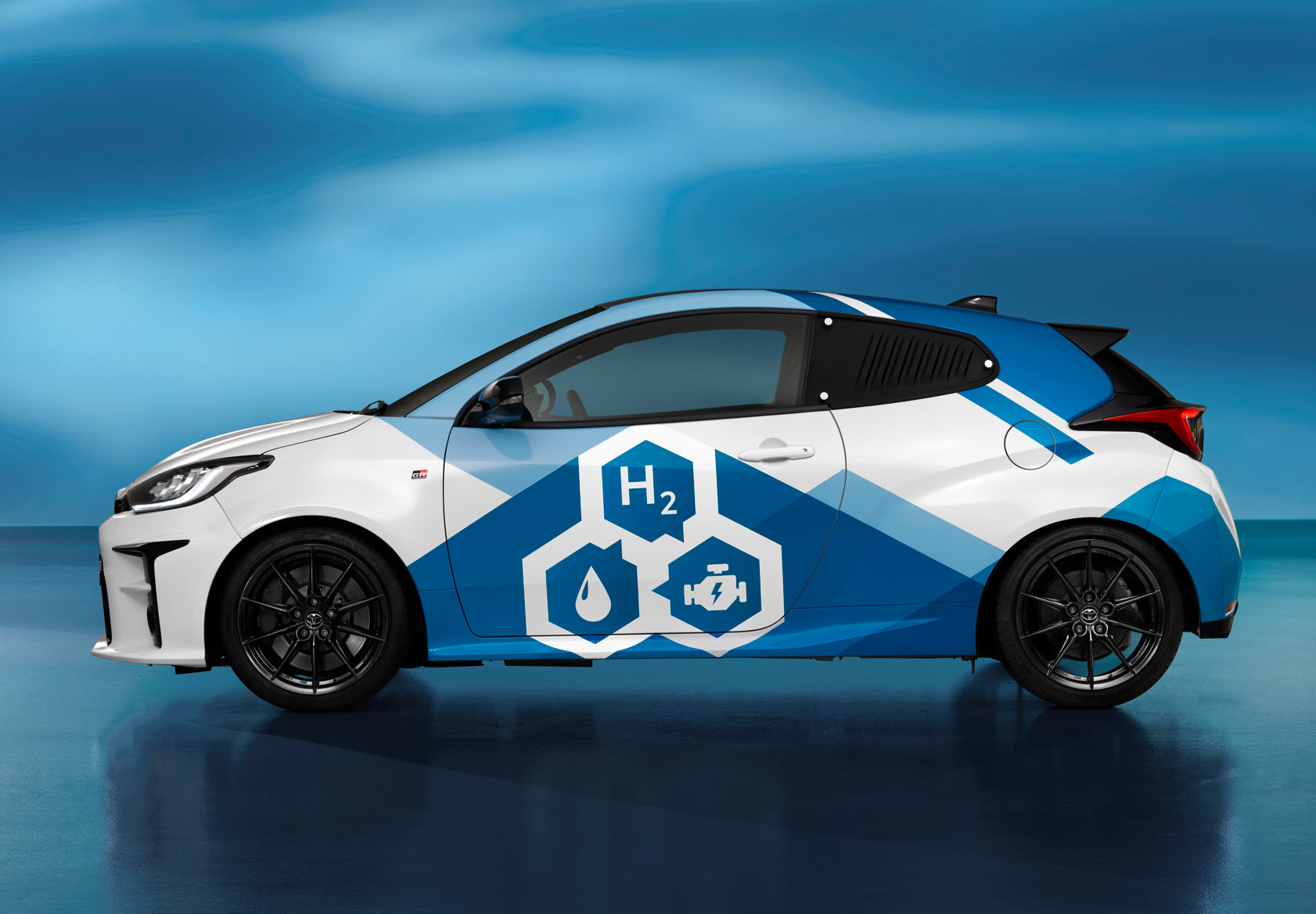 2 – Toyota GR Yaris H2
Toyota has revealed its cutting-edge hydrogen combustion engine technology in the GR Yaris. The fuel and fuel tanks used in the experimental vehicle are similar to that of Toyota's flagship zero-emissions electric car, the Mirai. However, instead of a chemical reaction to generate energy like with the Mirai, the GR Yaris uses an internal combustion engine burning hydrogen as its fuel.
Despite still being in its early stages of development and not commercially viable yet, Toyota's experimental Corolla Sport powered by hydrogen is dazzling fans at motorsports events across Japan with virtually no tailpipe emissions.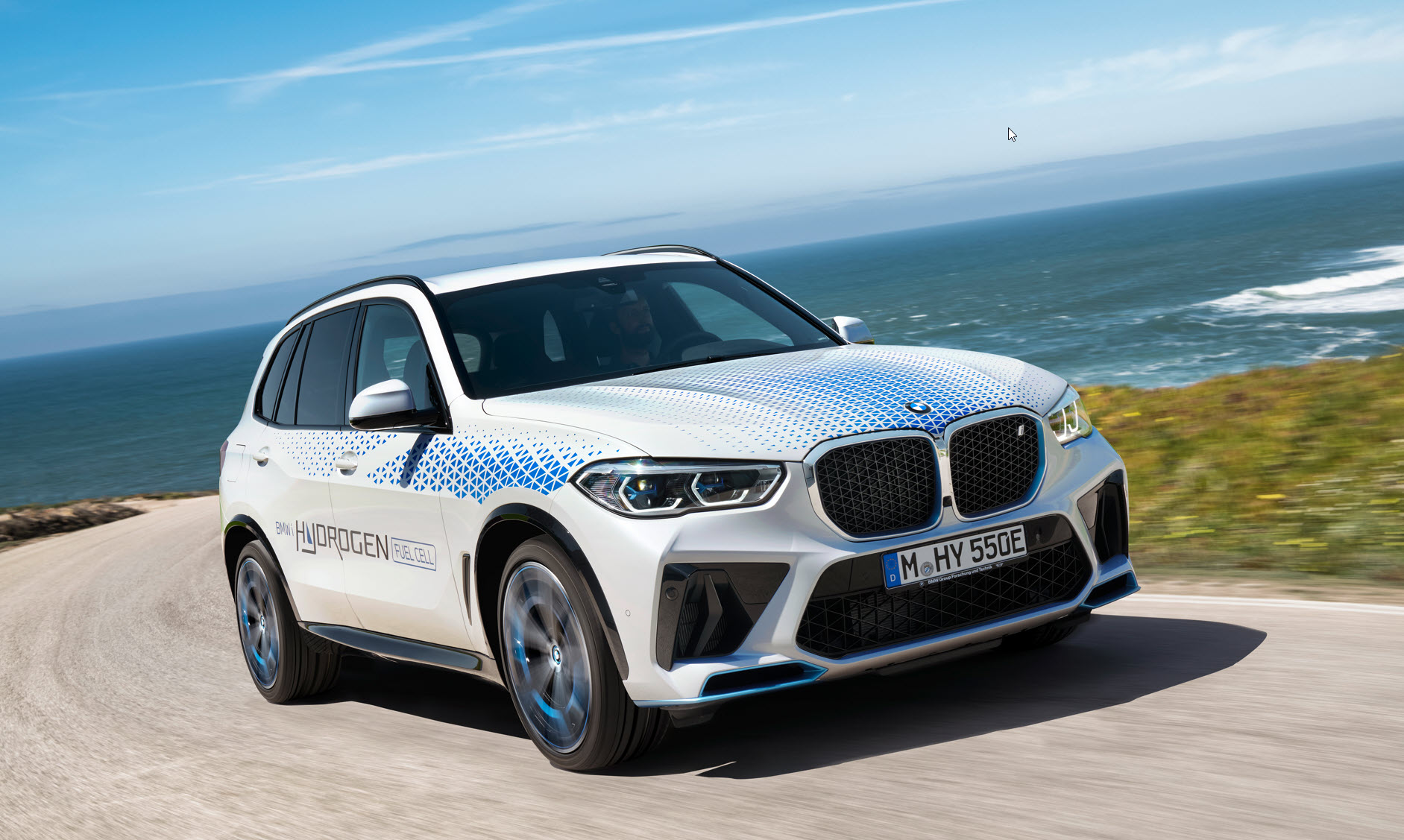 3 – BMW iX5 Hydrogen
The BMW iX5 Hydrogen stands out because of the company's strength in H2 propulsion systems. The BMW iX5 packs a powerful punch, boasting a combined 374 horsepower from its fuel-cell-electric system. Its 5627 pound weight is comparable to the plug-in-hybrid X5, and it can go from 0 – 62 mph in under seven seconds—with a top speed of 118 mph. UPDATE: While the vehicle is not yet available for purchase, BMW has released a select number of models to conduct testing.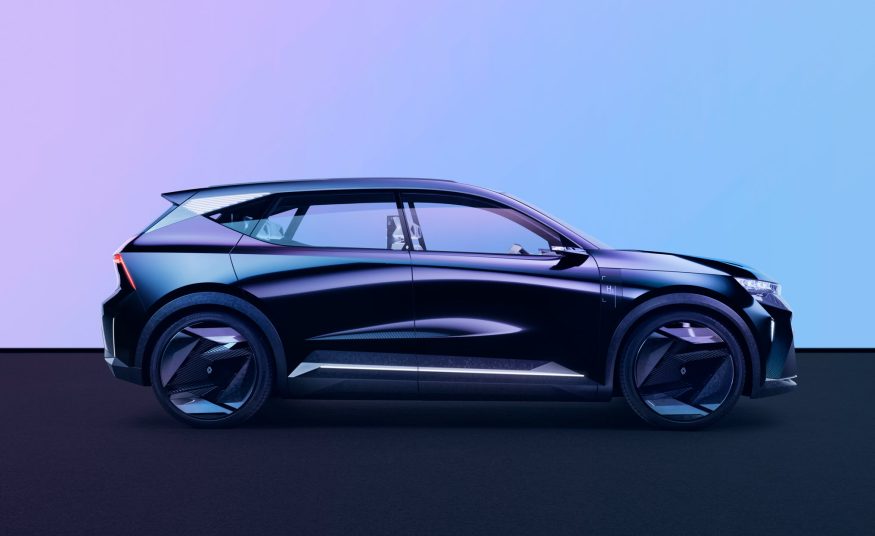 4 – Renault Scenic Vision
The new concept vehicle from Renault is an innovative and eco friendly crossover that combines next generation design with hybrid fuel cell powertrain technology. Under its hood lies a powerful electric motor producing 215 horsepower, a 21 horsepower range extender hydrogen fuel cell and a 40 kilowatt hour battery. This combination of components creates twice the capacity for the same range with a much lighter battery – adding up to an impressive 497 mile range.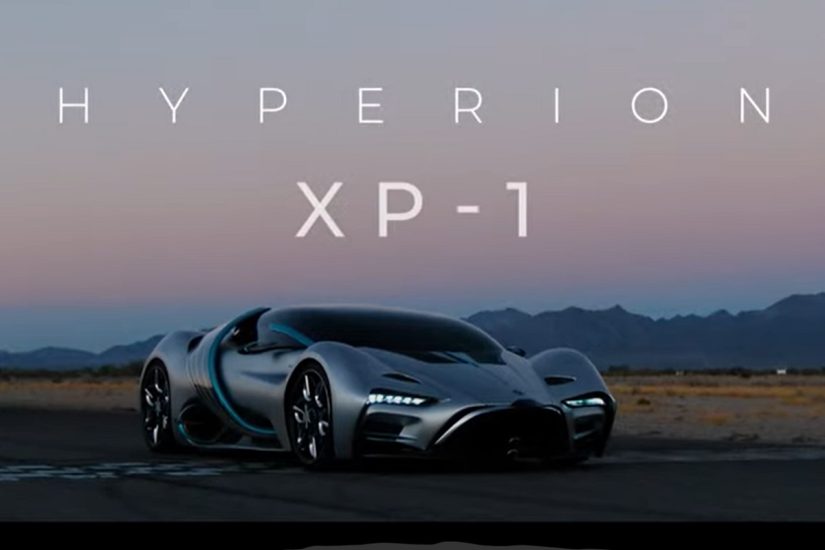 5 – Hyperion XP-1
Hyperion Motors was first created in California, but after growing quickly there, it moved to Columbus Ohio, where it is slated to begin production of its powerful hydrogen fuel car, the Hyperion XP-1 this year. The Hyperion XP-1 is a revolution in electric automobiles. Its four electric motors produce an incredible 1.5 MW of power, allowing it to reach a top speed of 356 km/h and going from 0 to 100 km/h in just 2.2 seconds. Not only that, but the range on this car is reported at over 1,000 miles – that's nearly 1700 kilometers!

6 – H2X Warrego
This extreme hydrogen fuel truck was developed with European consumers in mind. That said, the H2X Warrego will start production in Australia later this year. Features will include an AWD, mileage range 466 and tray/tow capacity of 1000kg/2500kg. The price for this zero emissions truck is starting at $189,000!

7 – Riversimple Rasa
The Riversimple Rasa is a revolutionary new car, designed to be powered by a fuel cell and constructed from carbon fiber. It is entering its final development stages and is set to be an incredible feat of engineering. The car will feature an ultracapacitor system, allowing for high energy storage capacity, improved efficiency, and better environmental impact. We can't wait to see this amazing vehicle when it hits the roads!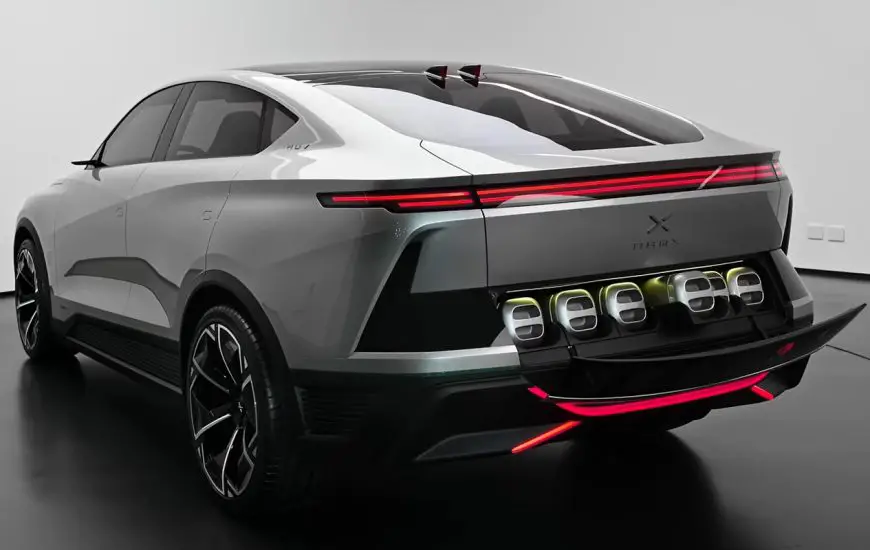 8 – NAMX SUV
The NAMX company is poised to revolutionize the automotive industry will its fuel cell powertrain. According to the innovative company, two different trim levels will be offered at its initial 2025 rollout, beginning with an entry-level model that features a rear-wheel drive and 296 horsepower. This model can reach 62 miles per hour in 6.5 seconds and accelerate up to 124 miles per hour, and is priced at $68,410.
For those seeking even more power, there's the GTH model, which offers four-wheel-drive and a whopping 542 horsepower. With a top speed of 155 mph and the ability to reach 62 miles per hour in only 4.5 seconds, this powerful vehicle comes at a higher price tag of around $99,984.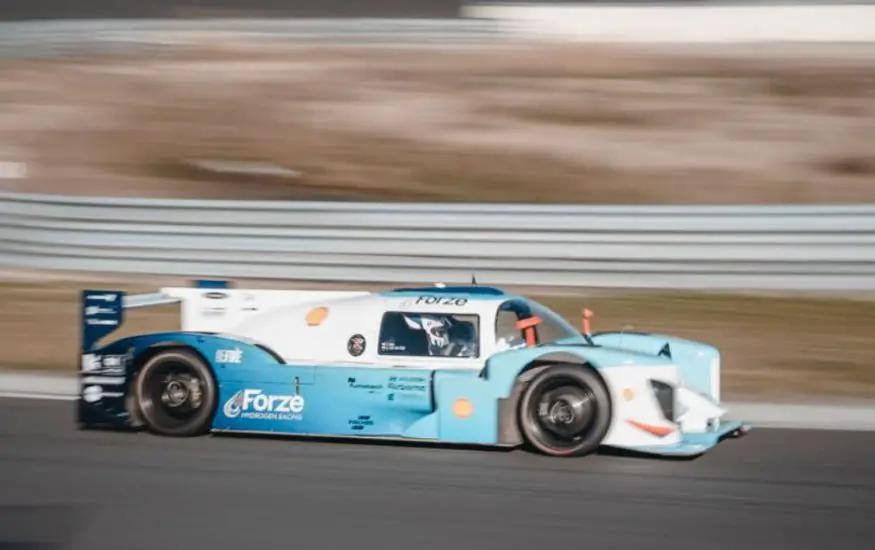 9 – Forze IX
The Forze IX is packed with power, featuring a four-wheel drive and weighing in at 3300 pounds. The two fuel cell systems provide an impressive 659 horsepower, with a boost mode that further increases its output to above 800 horsepower. With such formidable force under the hood, this car leaves no doubt as to why it is considered one of the most powerful on the market.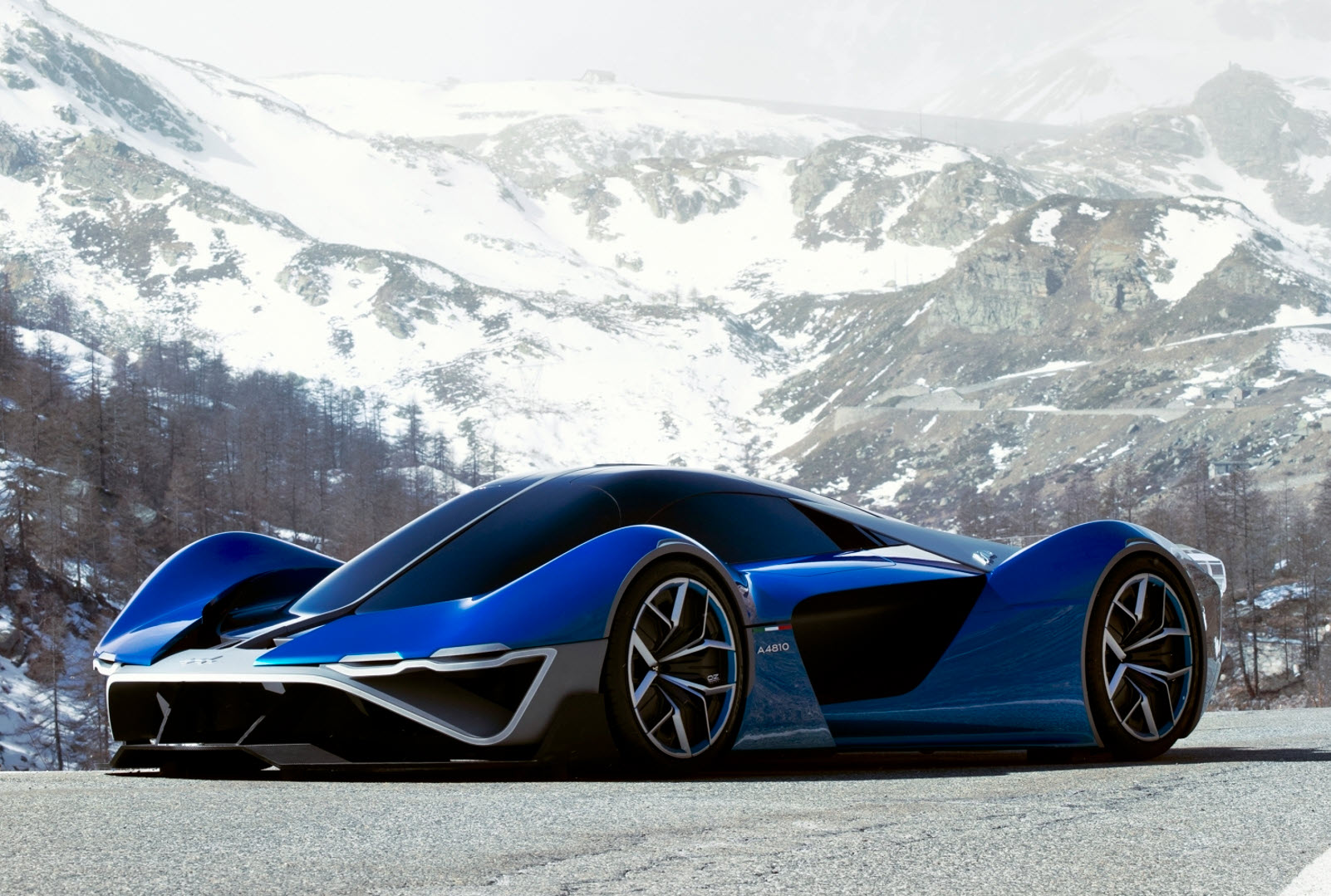 10 – Alpine A4810
The A4810 Hypercar is a Hydrogen powered supercar with aerodynamic components influenced by Formula One models. Its lightweight and efficient carbon fiber bodywork makes it stand out from other cars on the road, while its interior provides ultimate luxury and comfort for the driver.
The upholstery is made of leather and Alcantara with blue stitching, and the center console panel features an engine start button, transmission controls, electric window switches, and an electronic handbrake switch – all within easy reach. Gearshift paddles are conveniently located on the steering wheel, providing added convenience and performance while driving. All these features together make the A4810 desired by those who seek both luxury and performance –OO7 included!